The collaborative learning environment at
Poughkeepsie Day School
, with its dedicated faculty open to new ideas and challenges, provides a springboard for the social-emotional aspects of our program. Our teachers design curriculum with their students in mind, providing many different pathways into a rich, integrated learning experience. We know that (1) fostering individual expression, (2) providing interdisciplinary opportunities and (3) having a steadfast commitment to social and emotional learning feeds a learning environment that will allow our students to thrive.
Social and Emotional Learning
A key component to our program is building in opportunities for social and emotional learning. We embrace and encourage the qualities that determine success, including the ability to think independently, collaborate effectively, and explore a wide range of information and knowledge. All of this important work takes a steadfast commitment to social and emotional learning. By directly cultivating these skills, students are able to fully participate in our active learning environment that requires interaction, discussion and feedback.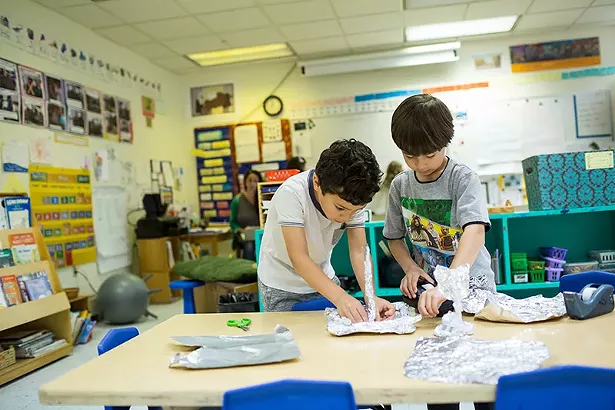 Feeling safe, being understood and having friends

In our lower school, teachers make sure each student feels safe, is understood, has friends, and knows how to be a friend. After this basic foundation is created then students can begin to share ideas, ask questions and actively participate in their learning. Each day begins and ends with a group meeting where important routines are established, issues are addressed and connections are set. Our teachers provide opportunities for students to participate in decision making and solving problems that affect the entire group.
Building in intellectual opportunities

As students reach middle school, our teachers design in electives and curricular options to offer a range of intellectual opportunities balanced with building needed skills. Students are encouraged to think about how they learn and assess how they are doing. They present their work and ideas, show accountability for their actions, assess their strengths and decide on their future studies. All of these important skills strengthen the social fabric of the school.
Pushing past comfort zones

By the time our students are in high school, our teachers create curriculum that challenges every student to assess their strengths and weaknesses and push beyond their comfort zones. The freedom to grow while being challenged is what makes our graduates so confident and successful. The student interested in environmental science may have a talent for language or love sports. A senior heading to a large university may be fascinated with literature yet enjoy advanced calculus class. Poughkeepsie Day School is committed to providing the intellectual freedom and active experiences that enable our students to thrive in the larger world. But years before this happens, we are paying attention to the social aspects of our program and laying the groundwork for cultivating self-awareness in every student by helping them understand who they are, how others see them and how they fit into the world.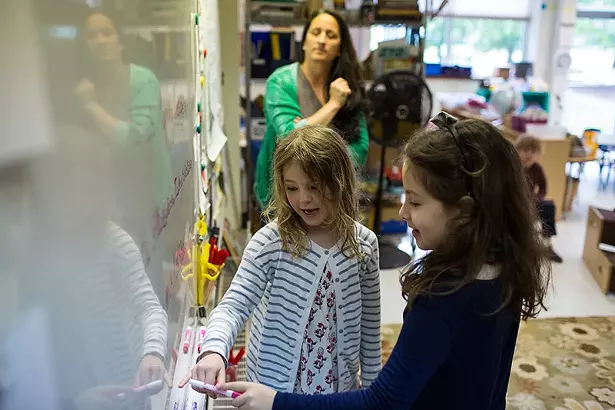 Poughkeepsie Day School is a well-known progressive school in the Hudson Valley region serving 235 students, from Pre-Kindergarten through Grade 12. Our steadfast commitment to providing an education based on active learning and experience, that values individual expression, and recognizes that social-emotional development fuels intellectual growth has made us a leading choice for education for more than eighty years. Give us a call to set up an individual tour at (845) 462-7600.