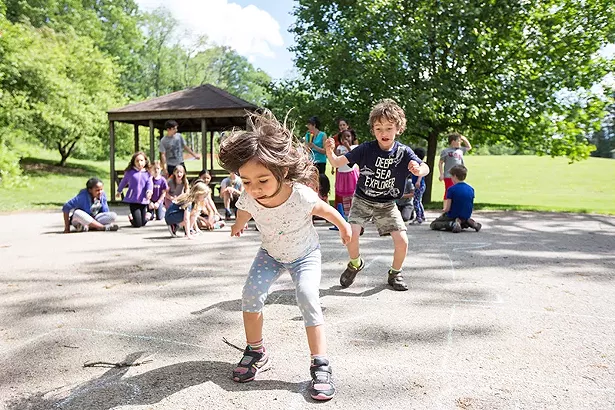 Poughkeepsie Day School develops sophisticated thinkers, creative individuals, and socially aware people. We are an independent school that recognizes children are curious and need time and space to pursue ideas and knowledge. Our students go out into the world with the ability to advocate for themselves, actively participate in their education and make connections across many disciplines.
We encourage independent thought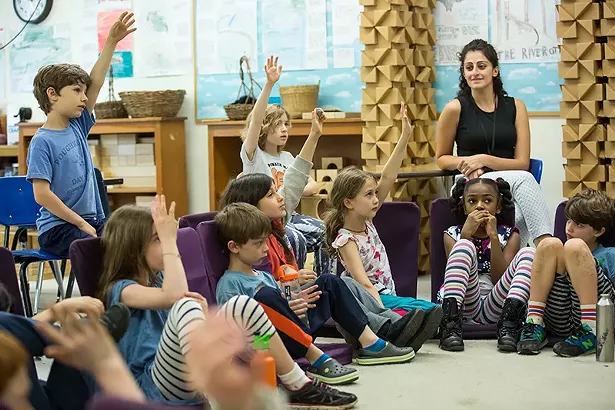 We believe in challenging our students to ask hard questions and dig deeper. In fact, we actively support individual expression by giving space to unique perspectives and encouraging independent thought. Our students learn how to think through problems and consider various solutions. And, we see confidence and academic capabilities soar when students take on projects that are challenging and require active involvement and critical thinking.
We get to know our students as individuals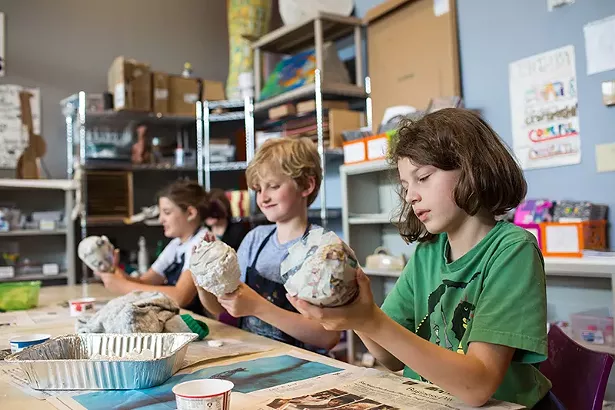 We work together to make sure each student feels respected, is understood, and knows how to be a part of the social fabric of the school. Our collaborative learning environment, with dedicated faculty and openness to new ideas, provides a space for students to pursue their interests and stay involved. Our students write poetry, conduct independent research in physics and participate in technology challenges.
We use an interdisciplinary approach
Our faculty designs in an interdisciplinary focus in each grade that fuels intellectual growth and curiosity. Ultimately, thinking and work reflects an understanding of relationships and ideas across many disciplines. Our students develop needed skills in reading and writing, scientific inquiry, quantitative reasoning alongside artistic pursuits, physical activities, and expanding social emotional abilities. And we partner with Habitat for Humanity, Sprout Creek Farm, Locust Grove Estate and other organizations within our community and beyond in order to provide hands-on, interdisciplinary learning experiences that add meaning and context.
We allow time for play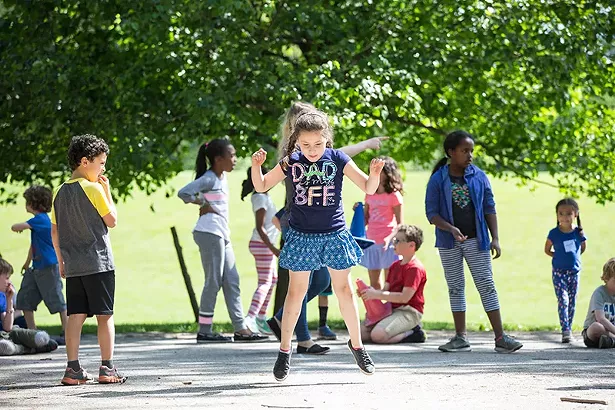 We play with ideas. With genetic puzzles. With calculus. And we make sure there's time to run on our 23-acre campus. We understand that students need outside time and time to explore ideas. When students ask an original question in the biomimicry class they are learning to lean into the unknown. They are learning to play with concepts and express the complexity of the world. This is an important part of developing sophisticated thinkers and creative individuals.
Poughkeepsie Day School serves 250 students in the Hudson Valley region, from Pre-Kindergarten through Grade 12. The school was founded in 1934, by a group of parents with close ties to Vassar College and committed to progressive education. Our steadfast commitment to providing an education based on active learning and experience, encouraging individual expression, and recognizing that social-emotional development fuels intellectual growth and resiliency. Give us a call to set up an individual tour at (845) 462-7600