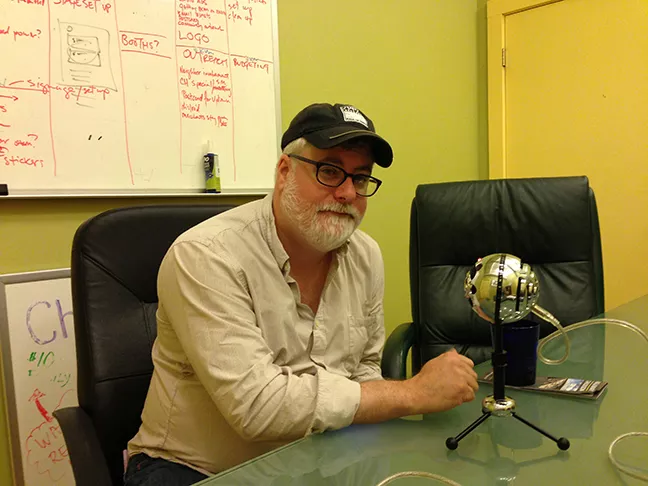 Shadowland Executive Director Brendan Burke
There was a time when alcoholism wasn't necessarily an ism. In the late 19th and early 20th centuries, the abuse of alcohol was viewed primarily as a social ill, an attitude that gave way to Prohibition and the temperance movements of the era. Addiction was regarded as a moral failing, not a sickness with a prospective remedy. Becoming sober was a lone journey back to virtue that was often unsuccessful. This month, the Shadowland Theatre presents "Bill W. and Dr. Bob," the story of William Wilson and Dr. Robert Smith—the founders of Alcoholics Anonymous who offered an alternative to this doomed narrative of the moral pit of dipsomania.
Brendan Burke and Brian K. Mahoney talk drinks, drunks, and the 12-step process.
Podcast Episode 28: Brendan Burke
Update Required
To play the media you will need to either update your browser to a recent version or update your
Flash plugin
.
"Bill W. and Dr. Bob" hits the stage at Shadowland Theatre in Ellenville from September 13 to 29, with Galway McCullough as Bill W. and Steve Brady taking on the role of Dr. Bob. Ticket prices start at $30. Shadowlandtheatre.org.