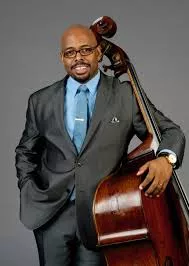 I'm not sure how many people in the Hudson Valley know that one of the most exciting, longest-running, and consistently growing jazz festivals is right across the New York-Massachusetts state line—in Pittsfield, of all places. Perhaps not a city one would expect to find an audience for jazz. Yet and still, though, the Pittsfield CityJAZZ Festival, which takes place October 5-14, has entered its 14th year. And it's thriving.
Headlining the festival this year are two of the music's hottest names, one a veteran and one a fast-rising new star: respectively, bassist Christian McBride and vocalist Veronica Swift. The Grammy-winning McBride, who leads his New Jawn quartet at the Colonial Theater on October 14, is the host of NPR's "Jazz Night in America" and has worked with Herbie Hancock, Pat Metheny, Diana Krall, and many others. Only 24, Swift debuted at Jazz at Lincoln Center at age 11 and placed second in the rigorous and prestigious Thelonious Monk Jazz Competition in 2015 and will appear on October 12 at the town's Legion Hall.
The festival kicks off in Pittsfield's historic Upstreet Cultural District on Columbus Day weekend with Jazz About Town, the annual jazz crawl presenting local musicians in restaurants and lounges. The holiday weekend continues with a jazz brunch on October 7 at the Rainbow Restaurant and resumes on October 10 at the Berkshire Athenaeum with the free Jazz Prodigy concert, which will feature bassist Gabriel Severn.
Here's Christian McBride's New Jawn quartet in a live studio session:
The Pittsfield CityJAZZ Festival will take place October 5-14 in Pittsfield, Massachusetts. Performance dates, details, and locations will be updated at www.BerkshiresJazz.org.
To find out about more upcoming events in the Hudson Valley, subscribe to our weekly newsletter Eat. Play. Stay.