Imagine taking a day to experience a diverse sampling of what the human voice can do: The sudden heights and miraculous swoops of a master gospel soloist, or the subtle tonal refractions of a mighty tribal chanter, or the impeccable coloraturas of an opera star. Picture this in a mountain hamlet blooming with wildflowers, where lovely old churches alongside pristine streams serve as concert halls. It is this vision—this auspicious combination of artistic energy and natural setting—that has organizers of the first Phoenicia Festival of the Voice confident the event will resound far beyond the hilltops: "Tickets are already selling like hotcakes," says Kerry Henderson, the festival's executive director.
The inspiration for this new venue came last year,when Henderson, Maria Todaro, and Louis Otey, all opera singers who live in Phoenicia, produced an outdoor benefit to raise money for playground equipment. Publicized by flyers, the performance drew an audience of about 700; the number of music lovers who attended nearly equal to the village's population. "We realized it's obviously something that people want," says Henderson.

Converting the small town into a major cultural destination, Henderson points out, will require only minimal modification. "We don't need new buildings. We are just enhancing what we already have." The festival is constructing a band shell out of hemlock and maple at the foot of Tremper Mountain—the rocky crevices and resonant ridges of the mountain providing contour to the acoustic. A gala recital by renowned soprano Elizabeth Futral will inaugurate the rustic stage. The program's centerpiece is Verdi's "Falstaff," featuring the festival's directors. The organizers have had no problem attracting high-caliber talent. "They're our friends," says Todaro. Many performers, in fact, are donating their efforts in order to help kick off the festival.
In addition to professional entertainers such as Broadway singer Rozz Morehead and Cheyenne flutist Joseph FireCrow, the festival will also shine its spotlight on hundreds of well-trained amateurs when it hosts a regional convergence of choirs as the weekend's finale. Todaro will conduct Phoenicia's choir—a new group that has been practicing under her instruction for the past year, and whose members comprise the festival's most dedicated supporters. "I just love Maria and I'm learning so much," says former rock singer Nancy Howell. Todaro also leads a choir in a Times Square halfway house. Her zeal for singing as a way to dissolve barriers and promote peace rivals that of Pete Seeger. In her melodious, French-accented voice she explains, "You can have a lawyer and someone homeless sitting together with exactly the same purpose, which is delivering beauty. Because of the nature of what a choir is, it is a very soothing place."
Todaro's long range ambition for the festival includes an educational component fully provisioned with workshops, residencies and scholarships. The organizers have researched the effect of the performing arts on economically challenged areas and are excited by their findings. They cite the 17-day Spoleto Festival in Charleston, South Carolina, as a hopeful indicator of the various forms of enrichment that might accrue to the Catskill region. "We are giving the people the vision," says Todaro, "and asking them to dream with us."
The Phoenicia Festival of the Voice will take place August 13 to 15.
www.phoeniciavoicefest.com.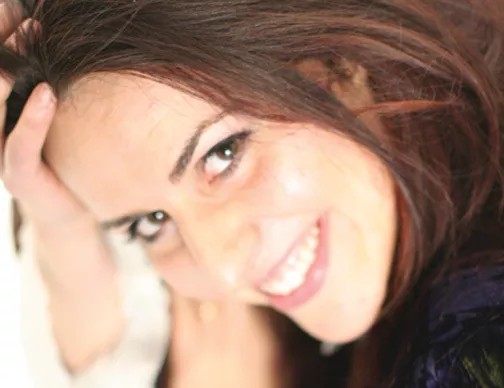 Phoenicia Festival of the Voice co-founder Maria Todaro