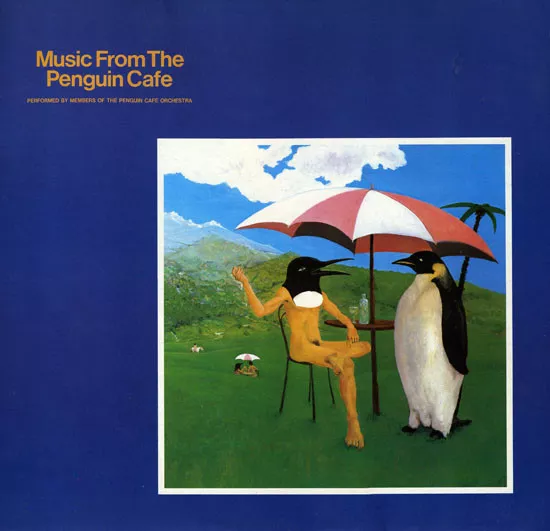 The Hudson Valley never fails to surprise with the breadth and variety of its musical offerings, and here's one to delight the deep divers: a performance at the
Avalon Lounge
on November 4 titled "Simon's Dream" that features music by the obscure but influential British avant-folk/neoclassical ensemble the Penguin Cafe Orchestra by two of the group's original members and an all-star cast of local players.
Led by guitarist Simon Jeffes from 1972 through his death in 1997, the Penguin Cafe Orchestra debuted on record with
Music from the Penguin Cafe
, which was produced by Brian Eno and issued on his Obscure Records label in 1976 (later reissued on Eno's E.G. label) and is listed in the book 1001 Albums You Must Hear Before You Die. In 2009, Jeffe's son Arthur formed a group called, simply, Penguin Cafe as a continuation of the project.
This performance brings together original PCO members Jennifer Maidman and Annie Whitehead, who will lead their accompanists Scott Petito, Jerry Marotta, Jonathan Talbott, and Liam Singer through several of their most beloved pieces and share some stories.
"Simon's Dream: The Music of the Penguin Cafe Orchestra" will take place at the Avalon Lounge in Catskill on November 4 at 8pm. Tickets are $12 in advance and $15 at the door.