Courtesy of Peekskill Coffee House
One of the essential features of a truly vital downtown is a public living room, the kind of place where the comfort level makes the company shine. Where placemaking bonds get forged and plans made with a side of laughter and hot tea. Such a place has power.
Someone has to build it, and still others have to tend it and love it and inhabit it. Done with talent and passion, a living room hums with mellow energy that over time incubates ideas, relationships, and collaborations. Just walking in the door lifts the spirits of regulars and newbies alike. Case in point: Peekskill Coffee House.
Courtesy of Peekskill Coffee House
When Sunny Cover and her partners opened their cafe in 2003, there wasn't much going on in Peekskill. Cover, a San Francisco transplant, decided there needed to be a place to talk over a good cup of coffee, and opened just that across the street from the Paramount Hudson Valley Theater.
Courtesy of Peekskill Coffee House
Turned out Peekskill wanted to chat over coffee. All kinds of Peekskill: knitters and business folk, trivia fans, moms, artists, listeners, writers, readers, Cover and her crew made the living room and Peekskill did some living, and by 2009, when Cover bought out her partners and started serving her now-famous crepes, PCH had company in town: a contemporary arts center, a craft brewery, a hot jazz venue.


Since then, the Peekskill Coffee House just keeps piling up the rave reviews, while Peekskill continues to come ever more into its own as a classic river town full of fun, quirk and genius. Go for a day or a weekend and see—and start your tour at the Peekskill Coffee House, Have some crepes, sweet or savory style, and a cuppa, and see who's playing that night. You'll understand why Peekskill loves to cozy up here.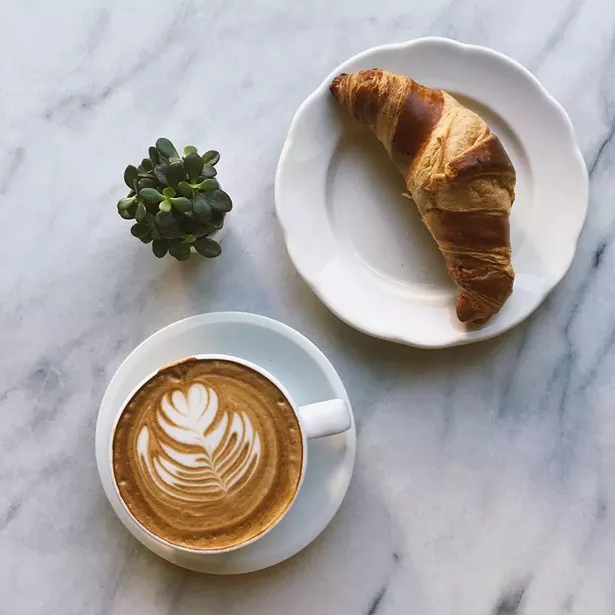 Courtesy of Peekskill Coffee House