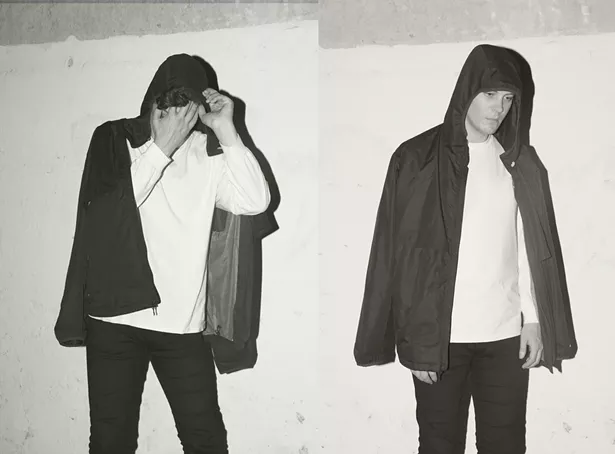 In 2014, the Hudson Area Library relocated two blocks north from its longtime home in a former alms house, orphanage, and lunatic asylum at 400 State Street to the castle-like former Hudson Armory at the corner of State and 5th streets. Since the move, the library has stepped up its outreach program, bringing more members of the community into its grander and more spacious new facility. Part of the incentive for 2019 is Music in the Stacks, a series of free Sunday afternoon concerts featuring local and international artists and hosted by Hudson-area youth organizations. The first, on March 24, stars acclaimed local experimental guitarist and composer Patrick Higgins and is being hosted by Operation Unite NY.
Higgins, who recently released the album Dossier, a mind-bending, four-part solo instrumental suite for guitars and live electronics, leads the band Zs, which the New York Times called "one of the strongest avant-garde bands in New York." When not performing or recording himself or producing other artists at his Future-Past Studios in Hudson, he composes orchestral works, percussion cycles, and string quartets and scores music for films, TV, and installations.
Here, Higgins performs two selections from Dossier, "Pitch Black" and "White Lie":
Patrick Higgins will perform as part of the Music in the Stacks concert series at the Hudson Area Library in Hudson, New York, on March 24 at 4:30pm. Admission is free. Audience members will receive cultural passports, which will be stamped at each concert. Attendance at all five makes them eligible to win a gift certificate to a Hudson music venue. Music in the Stacks is made possible with funds from the Decentralization Program, a regrant program of the New York, State Council on the Arts with the support of Governor Andrew M. Cuomo and the New York State Legislature and administered by the Greene County Council on the Arts. For more information, call (518) 828-1792.
To find out about more upcoming events in the Hudson Valley, subscribe to our weekly newsletter Eat. Play. Stay.