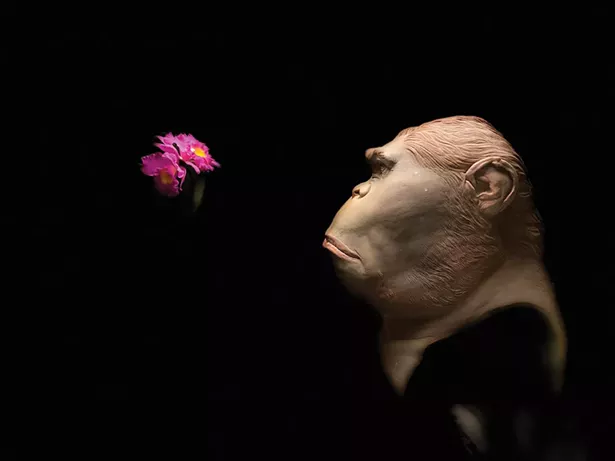 The Gift by Dini Lamot, 2021
The piercing eyes and deep frown lines of the gorilla statue contrast sharply with the softness of orchid it observes. The objects were sitting on his kitchen counter when Dini Lamot took the photo. He walked by, saw the gorilla staring at the orchid, and snapped a few black and white photos with his iPhone 11. "I was really quite taken aback by the result," says Lamot, a former Hudson resident who now splits his time between Sarasota, Florida and Portland, Maine.
He first saw the gorilla over 15 years ago at a friend's house in Claverack. It was sitting in the front hallway, and he was instantly mesmerized by it. Years later, Lamot and his husband, Windle Davis, saw it at an auction and successfully bid for it. The pair originally displayed the 20-by-18-inch ceramic sculpture at the now-closed Inn at Hudson, which they ran from 2005 to 2016.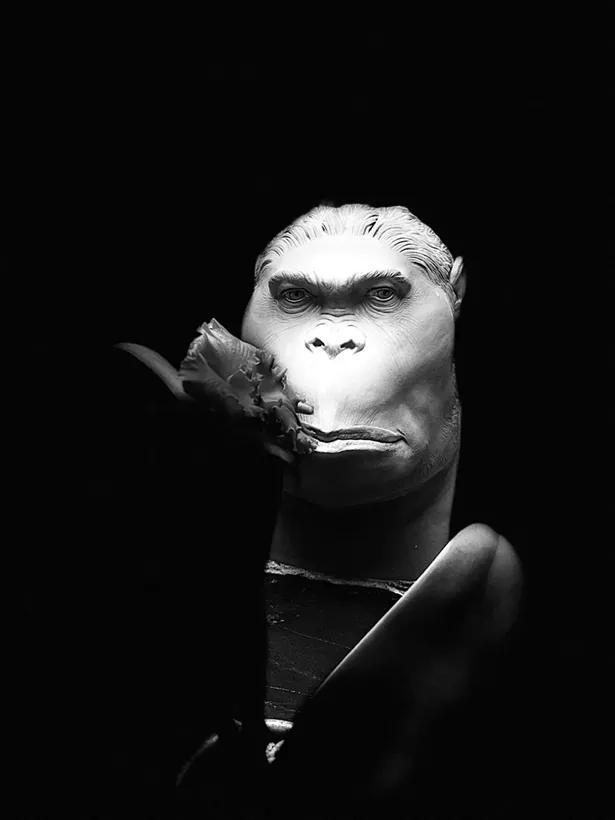 Lamot's been taking pictures since he was a kid, making movies with his brother using Super 8 film. He started taking pictures professionally over 30 years ago while touring with Human Sexual Response, the 1970s Boston-based new wave and punk rock band. After Human Sexual Response broke up, Lamot continued taking pictures in various mediums, including 35mm, Polaroid, three-dimensional, and digital. His work's been exhibited in Boston, New York, Los Angeles, and Hudson's Carrie Haddad Gallery.
His experiences in the band and later performances under his drag persona, Musty Chiffon, give Lamont a playful attitude toward taking photos. "I have a rather colorful outlook on photography," says Lamot. He hopes that people enjoy looking at the photo as much as he enjoyed taking it, calling it, "pure animal instinct pleasure."