Kamil Vojnar's photographs, with their diaphanous images that linger between dreams and waking, delicately juxtapose the four elements as well as the creatures of the real and fantastical realms. Vojnar's black-and-white still-lifes emerge resplendently in full-fledged phosphorescence according to how he scratches, varnishes, and paints over them. Trained as a painter, Vojnar seeks to push the limits of reality through the tension of what exists first as it is displayed within photography. "In a painting, you can paint anything you want," Vojnar explains. "In the photographic [medium], it must, on some level,
exist
first. That tension between what exists and what is made up is what interests me."
The self-taught Czech-born photographer studied as a graphic designer at the School of Graphic Arts in Prague before finishing at the Art Institute of Philadelphia. Residing now in Los Angeles., Vojnar has lived in a variety of settings from Vienna and Paris to St. Remy de Provence in the South of France. He expresses that the new exhibition reflects not so much the actual act of flying, but more an ungrounded sense of displacement from his immediate surroundings.
Selections from Kamil Vojnar's series "Flying Blind" will be exhibited at Galerie BMG in Woodstock October 15 through November 7. An artist's reception will be held on Saturday, October 15 from 5pm to 7pm.
(845) 679-0027;
www.galeriebmg.com
. Portfolio:
www.flyingblindpictures.com
.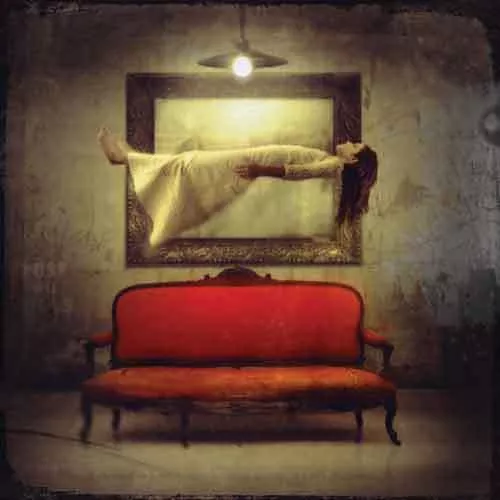 Kamil Vojnar, Attracted to Light, mixed media on paper, 2011