Henry Klimowicz creates objects exclusively out of "unimportant materials"; namely, corrugated cardboard. With this everyday castoff, Klimowicz achieves what amounts to a transfiguration of the commonplace. His installations of curled, cut, and crushed cardboard bring the material to a higher plane, beyond the simple art status of a Duchamp toilet to something touching the sublime. According to Klimowicz, his work is "a statement about the possible—that all things can be redeemed, often for more than what was deposited." An exhibit of Klimowicz's recent work in corrugated cardboard will be shown January 4 through February 2 at the Tremaine Gallery at the Hotchkiss School in Lakeville, Connecticut.
An opening reception will be held on Saturday, January 7, from 4 to 6 pm. (860) 435-4423; www.hotchkiss.org/arts.
Portfolio: www.henryklimowicz.com.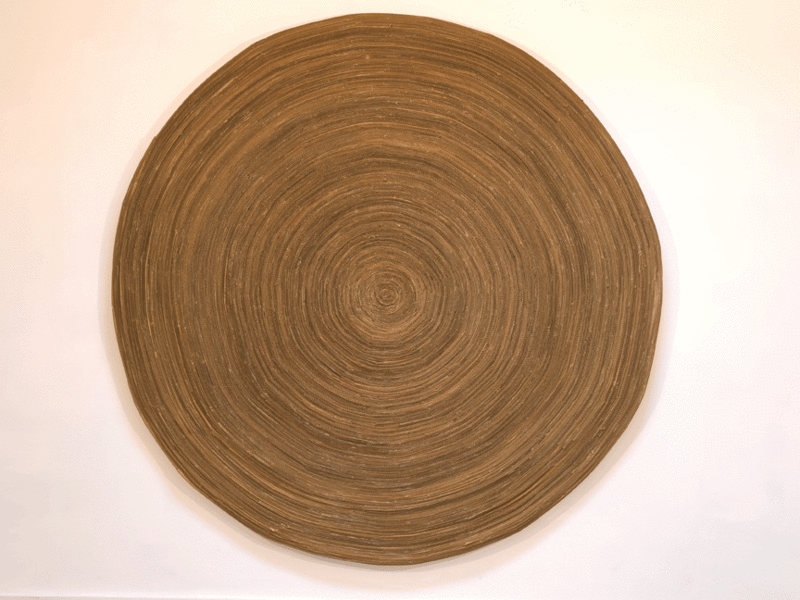 Henry Klimowicz, Circle #1, corrugated cardboard, 72" x 72", 2008.