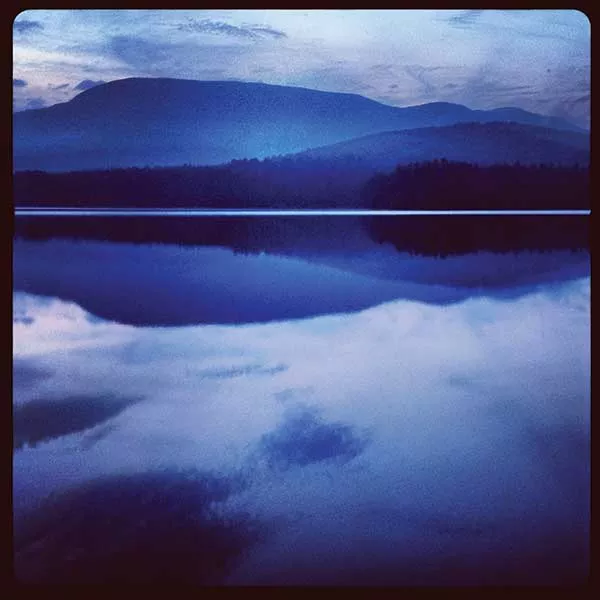 Blue Mink Hollow from Cooper Lake, Dan Goldman, photograph, 2013
Photographer Dan Goldman lives on a scenic road in Woodstock. At one end lies a hiking trail, and at the other, Cooper Lake, a quiet watershed and recent flashpoint between a corporate behemoth and local residents. To Goldman, the lake is a sacred place—a natural reservoir he "had an immediate connection with." He's photographed the lake for the past four years, and recently, he compiled his photos in a book titled Cooper Lake: My Muse.
Last fall, Niagara Bottling, the largest private bottled water supplier in the country, announced plans to siphon up to 1.75 million gallons of water daily from Cooper Lake. The company drew up plans for a 415,000-square-foot plant in the Town of Ulster. Goldman and fellow activists campaigned against it, citing the detrimental environmental effects of the bottled water industry and concern over the possible draining of a reservoir that provides water for both Kingston and the Town of Ulster. On February 13, Niagara abandoned its plans to build the bottling facility without explanation.
Goldman's photographs are a tribute to "how sacred that place is, how sacred water is," and the community that united against its commodification. Goldmanstudios.com; Rhinebeckphotoarts.com
—Kelly Seiz