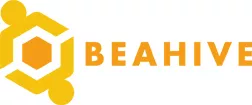 OPEN HIVE
BEAHIVE [Kingston] Orientation & Introduction
Thursday, Dec. 10
6:00 PM
BEAHIVE - 314 Wall Street, Kingston
RSVP online or contact Scott Tillitt (scott@beahivebeacon.com / 917-449-6356)
The first one in early November was well received. We'll do it again both for folks who didn't make the first one and for those who are interested and want to engage with others.
Meet the folks. See the space. Engage. Snacks and wine, people and a good time.
Presentation at 6:15. Meet and mingle afterwards.
If you came to the first one, you might want to come closer to 7.
BEAHIVE is a new kind of collaborative workspace and community in the Hudson Valley (Beacon + Kingston).
At the most fundamental level, we provide a shared, creative work environment for entrepreneurs, the creative class, microbusinesses and consultants. We have a space in Beacon and one opening in Kingston this month.
We're also building a community of members with a range of creative and technical talents and a desire to improve our professional lives, our personal lives and our community.
Communities thrive when they work together, play together, share ideas, and well commune. We plan programs and events to inspire, educate and bond members and the community: personal and professional development workshops, seminars, social and cultural events.
Perhaps more importantly, we'll foment some ideas to help in creating a lively, living, local community by collaborating on community-focused projects.