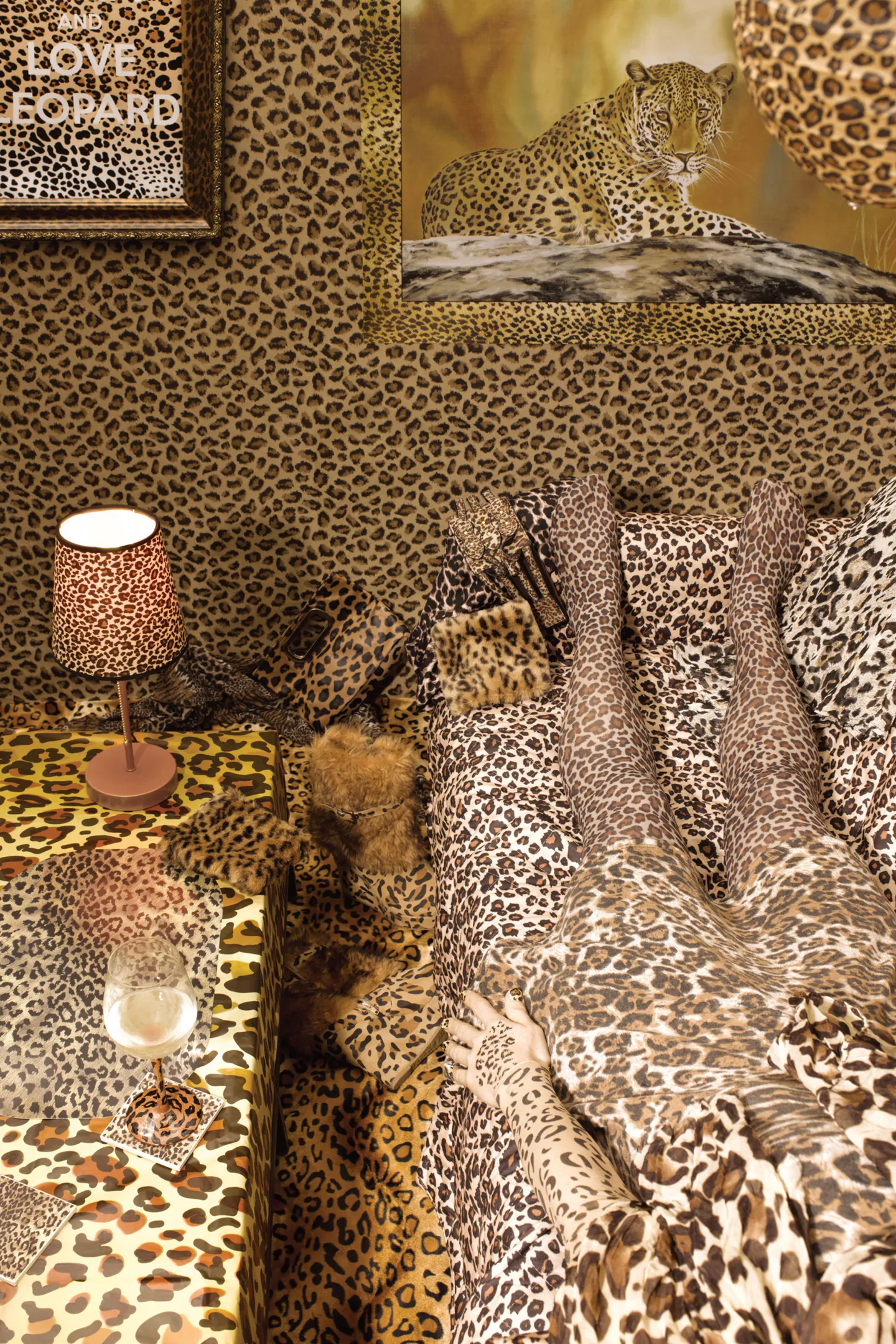 Margeaux Walter
Decorum
An Ikea heart pillow attacks its owner with a knife. A body blends into a wall of Internet memes like a Redditing chameleon. A picnicking couple is smothered by a pile of corn. These are all scenes that you will find in Margeaux Walter's photographs or short films. If there's a theme connecting the above three scenes, it's disappearance. Her subjects either merge with their surroundings or are destroyed by them. It's Walter's way of figuratively portraying what it's like to live in the 21st century's commercial culture.
Walter's photographs deploy layers of irony. Her ad-hostile pictures mimic the very formula advertisements use—she often works with lenticulars, photos whose appearance changes when you look at them from different angles, and in many of her photographs she plays the part of each subject to expose the stereotypes that populate the world of commercials. "I'm interested in how ads, technology, and consumerism are changing our lives," Walter says. "We are becoming products of our products, being suffocated by our materials."
Yet Walter's work doesn't take itself too seriously. In fact, many of her photographs and films have a playful sense of humor. Funniness is something that Walter believes high art needs more of. In grad school she found that there was a lot of pressure to be serious and brooding. Humor was seen as juvenile. But Walter believes comedy can be the bridge between the audience and the important issues an artist is tackling. "It's like a conversation," she says. "It's a bit awkward until you get the first joke in. Then, it becomes easier to move on to the deeper stuff."
Film by Stephen Blauweiss. Produced by ArtistFilmDocs.
The deeper themes Walter tends toward also appear, albeit with a different spin, in Semblance, her new performance art piece, part of the august art festival in Rosendale this month. Four costumed performers will station themselves along the Wallkill Valley Rail Trail dressed to blend in with nature. A birch tree, boulder, and grass costume will be used in the piece, as well as a performer dressed as the railing of a bridge and the landscape behind it. The performers will beckon passers-by to sit, lie, or stand with them. Walter intends audience members to spend a significant amount of time with what she calls her "ads for nature," in order to "draw people back into a relationship with the environment."
The performance piece will be a part of the august art festival that takes place all over Rosendale from August 7-29. The festival is presented by the Women's Studio Workshop, and features over 30 local, national, and international artist, as well as a variety of short films, installations, performance art, and parties. Margeaux Walter's Semblance will be performed on August 7-8, and August 22-23. Margeauxwalter.com; Wsworkshop.org.