Page 3 of 3
Transparency is a concept that's getting a lot of attention at Omega these days. Co-founder Stephan Rechtschaffen sees it as an essential element of the shift Omega is attempting to navigate. A big part of the problem, as he and many scholars he is in conversation with see it, is that people are not inclined to make changes in their own lives, even when they know that in some way their actions are causing harm. He attributes this largely to a lack of transparency throughout our society. "The lack of real awareness is astonishing," he says. "Enron—that was non-transparency. Our political system—that's non-transparency. It has to do with good values. It is about seeing things clearly."
Goldstein offers additional examples: "When you throw garbage down a chute, you don't see it. You don't think of what happens to it after it leaves your hands. When you buy clothing, there's no connection between you and the worker in some other country that sewed the stitches."
"At some point, we have to own what is happening. I believe we can do that in a positive way, to see it as an opportunity. There is an awakening that is happening, and we have to look at what we can bring to that," says Backus.

Practice makes…practice
Perhaps the most progressive thing about Omega is the worldview it has managed to sustain. It doesn't tout one specific religion or belief system over another. It aims to bring awareness of different cultures and religions to a broad audience, without advocating one as any better than the next. As in the past, it moves forward with the goal of "awakening the best in the human spirit," a phrase it has taken as the theme for its 30th anniversary.
In its aim to promote holistic living and strengthen spiritual connections, its influence is immeasurable. "If a CEO comes here and has this transformative experience, we know it will effect their business and their business practice," says Lesser, who says her own biggest hurdle was learning to run a business in a manner consistent with its virtuous ideals. She says, "I learned that business is actually a noble cause."
Whether attending to reach personal goals or for professional development, to learn new skills or to cultivate new attitudes, there are more than 300 workshops, conferences, and professional trainings each year to choose from. "Omega is a place where people come because they're seeking to make a change, small or large. People come to us at points of transition. We've learned how to create a safe place for that kind of change," says Goldstein. "We also want to apply that relationship between a person's personal life and our global, socio-political issues. They are all interrelated."
The Omega Institute for Holistic Studies is located at 150 Lake Drive in Rhinebeck. To find out about upcoming programs, register online, and learn more about Omega's faculty and visiting teachers, go to www.eomega.org. For more information, call (845) 266-4444.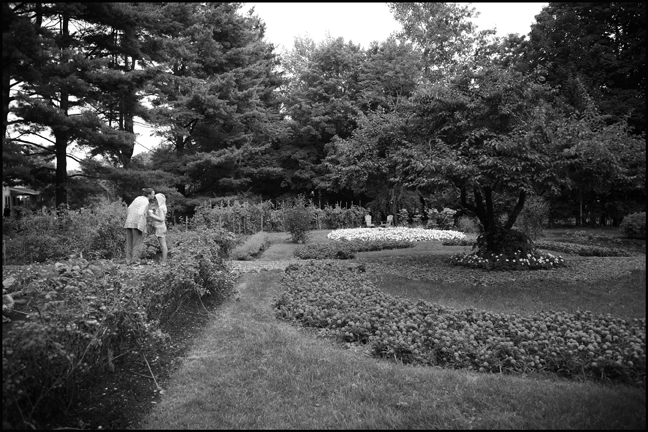 Amber S. Clark
Views of the Omega Institute campus outside the Village of Rhinebeck.
Amber S. Clark
A lakeside cabin on the Omega Institute campus.
Amber S. Clark
Views of the Omega Institute campus outside the Village of Rhinebeck.