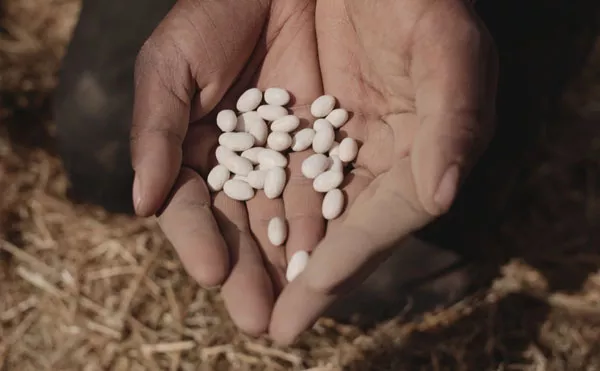 The inaugural fall season at
Lumberyard
in Catskill kicked off on September 29. The October lineup showcases the venue's diversity with a music show, film screening, and dance performance.
The Hunts | October 6, 7pm
A modern-day Von Trapp family, The Hunts are a seven-piece outfit from Chesapeake, Virginia, made up of twin sisters and their five brothers. Growing up in a musical home, the siblings all learned to sing and play at an early age, which developed into a love of composing their own music. In February, the indie folk band released their second album
Darlin' Oh D Darlin'.
The Hunt have toured with big names like The Fray and OAR, and they stop in Catskill for one night only.
Buy tickets.
Hudson River Stories | October 7, 5pm

Journalist, filmmaker, and adventurer Jon Bowermaster is one of the foremost local authorities on the health and history of the Hudson River. This major waterway has been the subject of his last several films. This evening at Lumberyard will feature four of Bowermaster's films on the Hudson River:
Restoring the Clearwater
and
Seeds of Hope
, which feature stories of people dedicated to a cleaner Hudson River, past progress, and what's to come; as well as
Bomb Trains on the Hudson
, about the little-known and highly flammable cargo carried by the freight trains that pass through our towns; and
PCBs: A Toxic Legacy
, about the superfund site G.E. left in its wake. The evening will also feature a panel discussion with representatives from Riverkeeper, Clearwater, and Farm Hub, moderated by
New Yorker
contributor Carolyn Kormann.
Buy tickets.
Kimberly Bartosik/Daela | 10/12 & 10/13
Award-winning dancer and choreographer Kimberly Bartosik has presented works all over the country. Bartosik was awarded multiple grants to develop "I Hunger for You" for presentation at the BAM 2018 Next Wave Festival. Bartosik's dance ensemble, Daela, will perform this evening length piece, which uses light and the absence of it to illuminate the indulgent impulses, the pursuit of transformation, and the push-pull between compassion and brutality in collective settings.
Buy tickets.