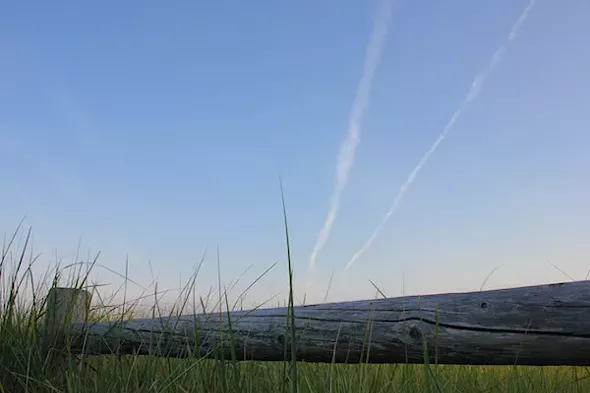 With yesterday's Sun-Mars conjunction in Leo beginning to dissolve, you might notice any restlessness you felt abating. Yet the astrology is still offering reasons to stay aware—particularly regarding any decisions you need to make.
Broadly speaking, this is because we're gradually approaching a pair of eclipses: a partial lunar eclipse on August 7 and the total solar eclipse that will track across the US on August 21. On their own, those eclipses are a good reason to keep moving steadily toward any goals, desires, or changes you're envisioning, so that you might feel better able to go with whatever flow emerges at that time.
Yet, more immediately, some other astrology is speaking up. For one, Mercury entered Virgo (one of the signs it rules) on Tuesday. Just before that, it entered its pre-retrograde shadow (or "echo") phase.
Mercury won't station retrograde until August 12. That may be two weeks away, but it will go fast—and in my experience, Mercury retrograde in a sign that Mercury rules can feel extra-glitchy, or might be more likely to show its hand during the pre-retro shadow phase. So this is your reminder to begin paying extra attention—to whether you're staying focused, to your communication and the devices that enable it, to tasks that you tend to complete on autopilot, and so on.
Notice also that Mercury will station retrograde between the two eclipses, just a few days after the partial lunar eclipse and Full Moon in Aquarius. That to me looks like another good reason to practice staying present with what you're doing now. You might even consider journaling regularly, because there's a good chance that between the eclipses you'll be revisiting—in some form—themes, events, or ideas that you're encountering in these next couple weeks.
If current issues or questions crop up again, it will be within the (potentially) reality-shifting zone between eclipses. You might appreciate having a tangible way to chart your trajectory or to see a broader context at that point.
Speaking of trajectory, Venus in Gemini (another sign Mercury rules) is encountering some interesting planets this week. This is another reason for staying aware; though in this case, it's less about sending an email to the wrong address or forgetting an appointment you just made, and more about tracking your relationship choices and your guiding values.
Venus began the week opposite Saturn, which can be read as pitting desire against duty. Tomorrow Venus opposes Pholus and the Galactic Core in Sagittarius. Sunday, Venus squares Chiron in Pisces.
You may be finding yourself confronting the consequences of choices you've made in your quest for spiritual growth or freedom. That does not mean that your choices are or were necessarily "wrong"—at least not in terms of your soul's path, your karma, the healing you need or needed to pursue. It does, however, mean that there's a moment of confrontation, reconciliation, and/or negotiation at hand.
That might be entirely within yourself; it might involve a confrontation of some sort with someone else. Either way, the astrology seems to be describing the recognition of, and a reckoning with, what looks like two sets of values (on one side) and on the other side, far-reaching consequences and a mandate for soul growth.
As you navigate any situation fitting that description, Venus square Chiron could be creating a little tension of its own. This is the kind of stress that benefits from taking clear action oriented on moving forward and integrating. What needs to shift in your love relationships?
Specifically, what would it take for you to bring the concept of "loving" down from the level of ideas and actually connect it to how you engage with every person and every situation you encounter, in a way that is both emotionally grounded and spiritually clear?
I'm not saying this is easy. I am saying that astrology is continually showing us ways to adjust, flow, act, grow, heal, learn and integrate. If there's a lesson we're having a particularly hard time learning, we'll keep getting reminders in various forms to move us along that path—if we're willing to listen. Noticing when you're running more than one system of values, and bringing them in line with each other, is just one. And it's a step that is sure to serve you well when those eclipses come rolling through next month.