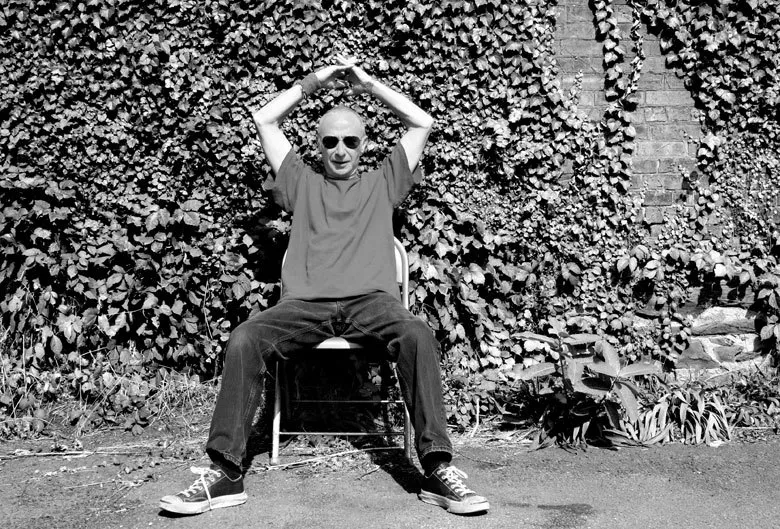 Fionn Reilly
Graham Parker plays the Towne Crier in Pawling on April 11.
Ribbon of Highway, Endless Skyway
April 3
This celebrated Woody Guthrie tribute tour features his granddaughter Sarah Lee Guthrie, her partner, Johnny Irion, Jimmy LaFave, Slaid Cleaves, and Joel Rafael. A traveling road show originated by LaFave, it weaves a common thread for the many Guthrie fans who hear his influence in the music of artists ranging from Bob Seger to Wilco. Here at the Bearsville Theater, the show's cast of performers interprets Guthrie's well- and lesser-known words and music for a rich and rewarding American musical experience. The underlying mission is to continue to keep Guthrie's spirit alive for future generations. (The Subdudes acoustic tour arrives on April 17.) 8pm. $25. Bearsville.
(845) 679-4406
www.bearsvilletheater.com

Robert Gordon / Graham Parker / Jim Weider
April 4, 11, 18
Legendary rockabilly singer Robert Gordon (April 4) is a personal favorite who can move a crowd by just moving his lips, not to mention his hips. The Towne Crier keeps the bar high this month with another living legend, Graham Parker (April 11), whose cockney-soul songs have influenced hundreds of artists. Rounding things out (April 18) is a fantastic amalgam of local musicians led by former Band guitarist Jim Weider. His Project Percolator band is the perfect blend of country funk, with his considerable slide Telecaster skills far out front. All shows are at 8pm. Pawling. Gordon: $30, 25. Parker: $35, 30. Weider: $25, $20.
(845) 854-1300
www.townecrier.com
RioJAZZ
April 7
This year marks the 22nd annual concert at Dutchess Community College for Matt Finley & RioJAZZ, the Hudson Valley's premier Brazilian jazz band. The group features Finley on flugelhorn, soprano sax, and flute, along with keyboardist Peter Tomlinson, guitarist Jeff Ciampa, bassist Don Miller, drummer Joel Rosenblatt, and percussionist Tomas Martin Lopez. This highly recommended show is a featured event for the Smithsonian's Jazz Appreciation Month in April, and refreshments will be served. Tudo bem! 7:30pm. Free. Poughkeepsie.
(845) 431-8050
www.riojazz.com
Spin Slowly Benefit Party
April 18
Anyone who hoisted a pint at Chic's in Kingston during the '90s was probably served by bartender Tim McCardle, who is also a great musician and nowadays a film impresario who's written and directed the independent film Spin Slowly, about "the dream, the hallucination, the reality." McCardle throws open the doors tonight at Backstage Studio Productions (BSP) for the film's premier alongside a full lineup of live music. The entertainment begins with an acoustic performance by Summer Corrie and the red-hot V'nessa Tzavellas, followed by reunion shows by Me, Him, and a Guy Named Tim and Later Than Never. Food, a cash bar, and cool merch will be on hand. This is one red carpet party not to miss, and proceeds go toward postproduction of the film. 7pm. $15. Kingston.
(845) 338-8700
www.myspace.com/timmcardleprojects
Red Molly
April 25
We love the plethora of female talent in the Hudson Valley, and these days lady roots trios seem all the rage, given the multitalented Red Molly and other combos like the Jesse Janes. Red Molly is Abbie Gardner, Laurie MacAllister, and Carolann Solebello on a mix of dobro, banjo, guitar, and bass presenting vocal harmonic music with spice, as demonstrated on the band's 2008 CD Love and Other Tragedies (Independent), recently listed in the Americana Music Association's Top 100 Albums for 2008. Here at the Byrdcliffe Guild's Kleinert/James Arts Center, the group's combined vocal beauty is like organic butter for your ears. 8pm. $25, $20. Woodstock.
(845) 679-2079
www.redmolly.com