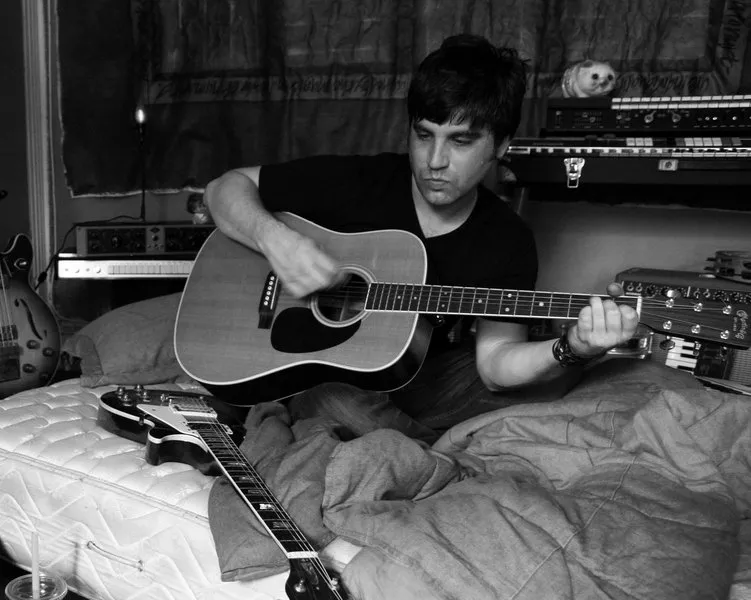 Brion Snyder plays at reservoir music in Shokan on July 12.

Kelleigh McKenzie
July 10. McKenzie weaves a strange tale through the music business and back again. After leaving rural Oregon for a New York acting/singing career, she found a musical soulmate along the way in musician/coproducer Jeff Michne. Together, they began work on Chances, McKenzie's first album—until a mystery physical affliction kept her from playing for years. Cut to Ulster County, where the now recovered McKenzie found a new career leading Music Together classes, an interactive, child-parent music education series. Mckenzie remains a bit of an enigma, with a voice straight from heaven pouring out rootsy songs like "Gin," which features a haunting banjo hook and production that would make T Bone Burnett jealous. Join Mckenzie and her bandmates Scott Petito, Dan Hickey, and Michne at the Bearsville Theater in honor of the long-awaited debut of
Chances
(Zatchubilly Music). Mark Brown (from Uncle Buckle) opens this highly recommended record-release show. 8pm. $10. Bearsville. (845) 679-4406.
www.kelleighmckenzie.com
.
Inner Visions
July 12. In the last few months, Leah Boss and her Upstate Reggae production team have brought continuous vibes with Luciano, Crucial Massive, and The Skatalites. Her monthly summer series at the Colony Cafe, which began last month with a show by Herbal Nation, continues tonight with Inner Visions from the I-tal roots reggae scene of St. John, Virgin Islands. Visit www.myspace.com/innervisionsreggae to sample the group's uplifting music, which is described as "Third World all mixed together with rock'n'roll influences, the Wailers, Steel Pulse, Aswad, the Mighty Diamonds, and some '70s soul music stylings added for flavorings!" Pass the rice and peas, and we'll get lifted together (with yours truly as DJ selector for the evening). 9pm. $20/$15. Woodstock. (845) 679-5342. www.reggaewoodstock.us.

Brion Snyder
July 12. Singer-songwriter and multi-instrumentalist Snyder tours our area in support of his new self-released CD, Build Another Empire (Independent), which was produced by his bandmate Kenny Siegal (Joseph Arthur, Johnny Society) at Old Soul studios in Catskill. Head up Route 28 to the classic Boiceville Inn, where Shokan's Reservoir Music store hosts the weekly Saturday band happenings. Snyder's music has an abundance of Southern charm, as he hails from Raleigh, North Carolina, by way of Brooklyn. 9pm. $10. Boiceville. (845) 657-8500. www.bandshellartists.com.
Alpha Male Gorillas, The Virginia Wolves
July 19, 20. Among the dozens of cool acts at this year's Rosendale Street Festival these two area bands stand out. The Virginia Wolves, guaranteed to be your next favorite band, feature the truly mesmerizing voice of guitarist/songwriter Kelly McNally, Adele Schulz on French horn, and Sean Crimmins on lead guitar. They will play the Canal Locks stage at 4pm on July 19. Alpha Male Gorillas had much buzz earlier this year by being this close to winning $1 million in the national Bodog Battle of the Bands. The band hits the festival's Firehouse Stage at noon on July 20. Free. Rosendale. (845) 750-6168. www.rosendalestreetfestival.com.
Blueberry CD Release Party
July 26. Singer-songwriter, multi-instrumentalist, and producer Blueberry (aka Gwen Snyder) is the new civic leader of One Nation Under a Groove. She and her band will celebrate the release of Blueberry's self-titled fourth album on the local Euphoria!/Sundazed Music label at Jason's Upstairs Bar on fashionable Warren Street. Blueberry's smooth funk is like a Blow Pop: sweet and sugary, but always with a surprise inside. DJs from the Sundazed stable (including the crisp Mr. Chips) will spin before, between, and after the band's two sets, and the label will offer cool giveaways from its vast catalog of classic funk, soul, jazz, and more on CD and vinyl. 8pm. Free. Hudson. (518) 731-6262. www.sundazed.com.