Rufus Reid Quintet
October 2. Longevity in jazz doesn't guarantee living-legend status, but there's certainly some savory irony at work with Rufus Reid. Nowadays, the bassist, who appears at Vassar College's Skinner Hall this month, is nearing mythic standing himself, but perhaps what first put him on the musical map was his time with the iconic Dexter Gordon, with whom he played with after the saxophonist's return from self-imposed exile in 1976. Reid's quintet pairs his firm, softly swinging tone with pianist Sumi Tonooka, drummer Tim Horner, trumpeter Freddie Hendricks, and saxophonist Rich Perry. (Faculty pianists Blanca Uribe and Richard Wilson play Mozart and Poulenc on October 3.) 8pm. Free. Poughkeepsie. (845) 437-7294;
www.arts.vassar.edu
.

Natalie Merchant with the Hudson Valley Philharmonic
October 8. For her new and acclaimed Leave Your Sleep (Nonesuch Records), Natalie Merchant, who graced the cover of the February 2010 issue of Chronogram and was profiled within, set 26 poems by as many 19th- and 20th-century British and American poets to original music. Here, at the stately 1869 Bardavon Opera House, the former 10,000 Maniacs vocalist performs with the Hudson Valley Philharmonic for the first time since 1995 in an evening of songs from the new album and highlights from her extensive back catalog. (The Metropolitan Opera's HD production of "Das Rheingold" screens October 9; folk queen Joan Baez reigns October 24.) 8pm. $100, $60, $55. Poughkeepsie. (845) 473-2702;
www.bardavon.org
.

Scott Sharrard Band
October 8. Journeyman guitarist and singer Scott Sharrard, a current member of the Gregg Allman Band and Jay Collins's Kings County Band, recently put down roots in Saugerties. The Michigan-born Sharrard has also played with the Allman Brothers, Buddy Miles, Clyde Stubblefield, and Allmans percussionist Jaimoe, as well as locals Levon and Amy Helm and Marshall Crenshaw. This gig at the high-flying Falcon finds him fronting his own blue-eyed soul unit for what will surely be a beer-raising set. Organist Brian Charette opens. (Sex Mob brings lusty grooves October 15; bassist Todd Sickafoose lays it down October 16.) 7pm. Donation requested. Marlboro. (845) 448-1801;
www.liveatthefalcon.com.
Four Nations Ensemble with Karim Sulayman
October 9. Every fall for its Hudson River Harvest Concerts series the Four Nations Ensemble chooses three unique and historic Hudson Valley structures as the sites for its divinely intimate chamber concerts. This date at a 1799 Dutch barn presents the quartet with tenor Karim Sulayman in a program of works by Bach, Handel, and Telemann. Hosted by patrons of the ensemble, the catered afternoon also features fine food and wine. (The series closes on November 6 with a concert of French classics at Tailings in Linlithco.) 3:30pm. $75. Ancramdale. (212) 928-5708; www.fournations.org.

Sarah Lee Guthrie and Johnny Irion
October 14. The daughter of Arlo and granddaughter of Woody, Sarah Lee Guthrie is a gifted singer-songwriter in her own right; her husband and musical partner Johnny Irion's granduncle is legendary novelist John Steinbeck. The couple, which plays the Bearsville Theater this month, has appeared at folk festivals and at Carnegie Hall with Arlo Guthrie, Pete Seeger, and the Dillards. Their upcoming album, Bright Examples (Ninth Street Opus Records), is set for a January release, and was produced by Vetiver's Andy Cabic and Thom Monahan at Woodstock's Dreamland Studios with guest players Mark Olson (the Jayhawks) and Neal Casal. (Alt-folkie A. A. Bondy visits October 5; blues guitarist Rory Block dazzles October 7.) 7pm. $10, $12. Bearsville. (845) 679-4406; www.bearsvilletheater.com.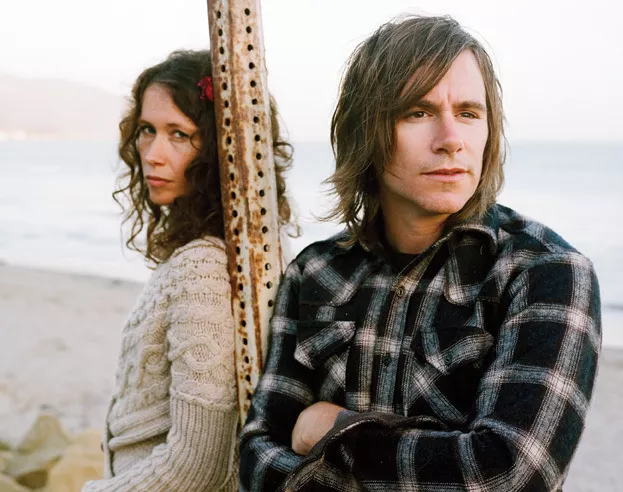 Neal Casal
Sarah Lee Guthrie and johnny Irion perform at Bearsville Theater on October 14.