Hamell on Trial
January 14. One-man acoustic folk-punk army Hamell on Trial (aka Ed Hamell) began his career in his native Upstate locale before moving to Austin, Texas. He did some time with the majors and Ani DiFranco's Righteous Babe label before signing with Rykodisc Records for his most recent effort, 2008's live The Terrorism of Everyday Life. Crassly funny and political as hell (see "[Ann] Coulter's Snatch" from 2006's Songs for Parents Who Enjoy Drugs), Hammell hammers the Howland Cultural Center this month. (The Rivertown Kids with Pete Seeger and Guy Davis play to benefit the Howland January 16; the Mommyheads rock January 27.) 8pm. $10, $12. Beacon. (845) 831-4988;
www.howlandculturalcenter.org
.

Orlando Marin
January 6. A contemporary of New York's "Big Three"—Tito Puente, Tito Rodriguez, and Machito—Orlando Marin is revered as the only surviving orchestra leader from the golden age of mambo. The timbalero, who spices up the Bean Runner Cafe this month, was a regular attraction at the famous Palladium, worked with venerated pianist Eddie Palmieri, and was recently honored by Congressman Jose E. Serrano for his nearly five uninterrupted decades of contributions to Latin music. Here's your chance to cha cha cha. (The Alva Nelson Trio jams January 7; the Chip White Ensemble sits in January 14.) 7:30pm. $10. Peekskill; (914) 737-1701.
Stefan Grossman and Steve Katz
January 20. Acoustic blues guitarists Stefan Grossman and Steve Katz each started out as students of the great Reverend Gary Davis and were charter figures of the New York folk and folk rock scenes; Grossman played in the Fugs, Katz was in the Blues Project, and both were in the path-making Even Dozen Jug Band. Here, the pair settles into the Rosendale Café for an evening of roots-blues ambrosia to match the eatery's savory vegetarian cuisine. (Jim Hurst picks January 7; Mourka and the Russian Folk Instrument Ensemble perform January 14.) 8pm. $15. Rosendale. (845) 658-9048;
www.rosendalecafe.com
.
Aimee Mann
January 21. Thanks to her nearly two subsequent decades as an acclaimed solo artist, Aimee Mann has long shaken the one-hit-wonder tag she'd had from her time with '80s pop quartet 'Til Tuesday. Since then, such lauded albums as Lost in Space (2002), The Forgotten Arm (2005), and @#%&*! Smilers (2008) have cemented her renown as a crafter of mature and evocative songs and won her the admiration of Elvis Costello, Squeeze's Chris Difford and Glenn Tilbrook, and others. This show at the Bearsville Theater marks Mann's first 2012 area appearance. (The Bearsville Sessions V Band celebrates the British Invasion January 13; Langhorne Slim rides in January 28.) 8pm. $25, $35, $50. Bearsville. (845) 679-4406;
www.bearsvilletheater.com
.

Mavis Staples
January 22. An undisputed gospel giant, Mavis Staples rose to prominence as the arresting lead voice of the legendary Staple Singers (1971's "Respect Yourself"). Although the Staples Singers have been less active since the 2000 passing of founder Roebuck "Pops" Staples, Mavis, who this month performs at the Mahawie Theater, has remained a favorite on the soul circuit and at festivals and concert halls. She connected with a new audience in 2010 with You Are Not Alone, a set produced by Wilco's Jeff Tweedy. (The Met Opera's "The Enchanted Island" screens live in HD January 21 and 25; the Paul Winter Consort arrives February 4.) 7pm. $40, $45, $70. Great Barrington, Massachusetts. (419) 528-0100;
www.mahaiwe.org
.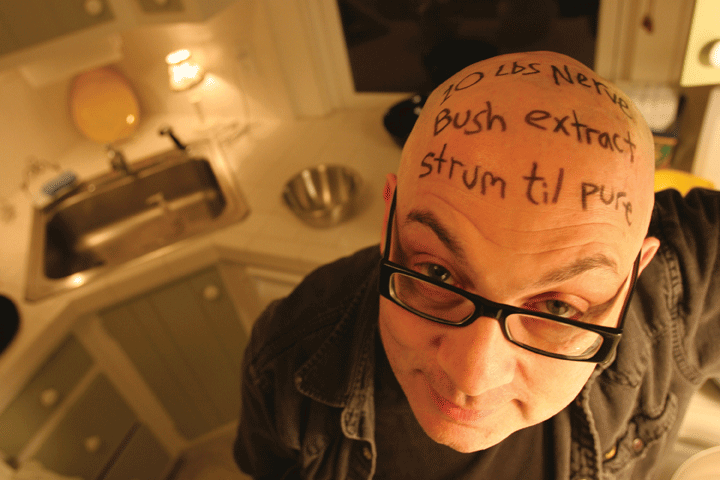 Hamell on Trial plays Howland Cultural Center in Beacon on January 14.