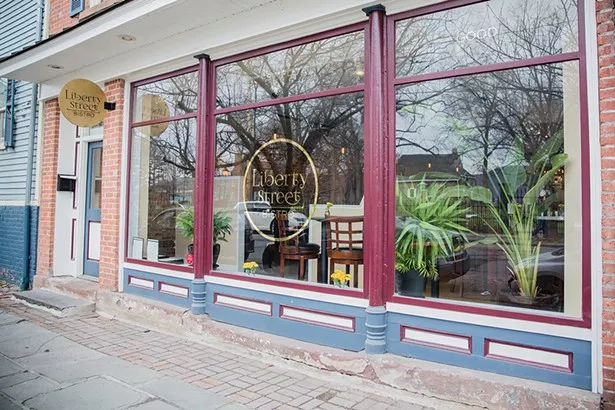 The heart of Newburgh's revival over the past decade has been Liberty Street, the narrow corridor of brick and bluestone sidewalks that's home to some of the Hudson Valley's most beloved eateries. But that revival is now threatened by the COVID-19 pandemic, as new statewide regulations have forced all bars and eateries to take-out and delivery-only in a desperate effort to staunch the spread of the virus.
It may take weeks, or even months, to find out if those efforts are successful. But the effects on Liberty Street's restaurants have been immediate, even the ones that have been there the longest.

"I just fired everybody," says Michele Basch, who co-owns The Wherehouse, the pub and music venue that first showed the world what was possible on Liberty Street. We spoke on St. Patrick's Day, just a few days after Governor Cuomo had ordered eateries to limit service to take-out and delivery. Basch says they tried to go take out-only, but so far had gotten no calls. Her kitchen staff now consists solely of her husband Dan, as they work to curbside pick-up.
"In the best of the worlds, this lasts for two to three weeks, and I can get my people back, because we're nothing without them," she says. "And they're good, good people." Letting her staff go meant that they could then at least apply for unemployment. Basch mentioned one of her workers, a young man with a new baby at home, whose partner also worked in the restaurant business and was also let go. "What are these kids supposed to do?" she says.
Her situation is hardly unique. Matt Hutchins, chef at the new restaurant Mama Roux, confirmed that its staff, as well as the staff Ms. Fairfax, has also been let go, although hopefully temporarily. Both restaurants are continuing to offer takeout and delivery.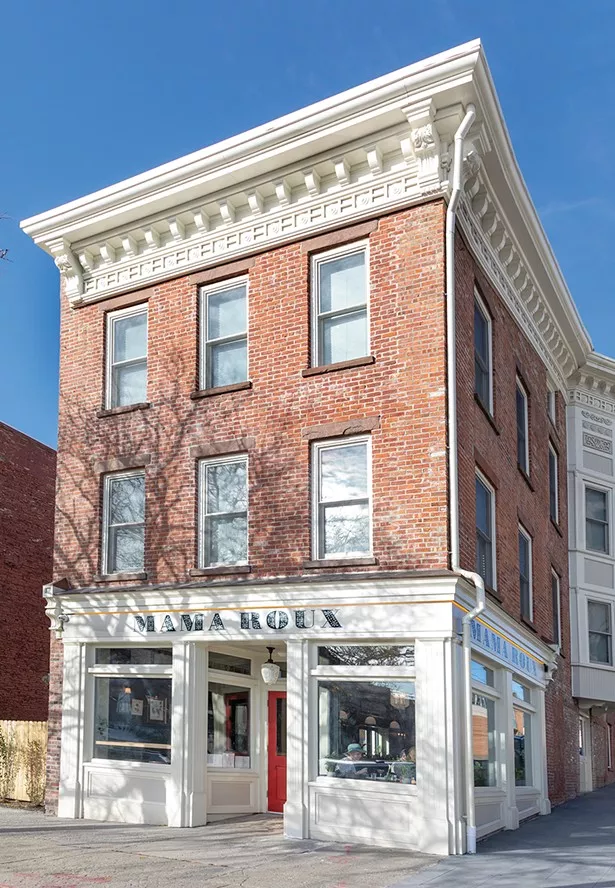 Photo: Ann Stratton
Mama Roux
Mike Kelly, owner of Liberty Street Bistro, has done the same. "We crunched the numbers and figured out that the volume we'd have to do for it make sense just didn't add up," he says. "So at this time we've decided to cease operations at the bistro until we know more. We're all figuring it out still, trying to see what the local and federal government is up to so that we can have a good plan of attack here." Kelly's bakery, Newburgh Flour Shop, has been able to remain open since it always primarily relied on takeout.
Meanwhile, state sales tax is due on Friday, which worries Basch much more than the monthly rent. "If orders don't come in, then we just shut the door and call up the landlord and say, 'Look, we can't. You have to wait,'" says Basch. "Our guy's a good guy. I do believe he'll understand. But sales tax? The state is not that compassionate."
In the meantime, owners have they've organized a Go Fund Me campaign to support the Liberty Street service industry employees who have been put out of work.
Kelly is optimistic that the businesses on Liberty Street will be able to survive the downturn in some form, hoping that the nucleus of restaurants that have powered the city's revival have enough of a reputation that diners will return as soon as they can. "It's going to be incredibly important to get out there and support the people that you know are working for every dollar," he says. "It's not just about the restaurants it's about the whole community around them."
And if not? Well, Basch is prepared for that. "I do have one of those plague doctor masks from Venice," she deadpans before breaking out into a laugh. "You have to have a sense of humor. And once we can all reopen, we'll have a big block party and breathe a sigh of relief."