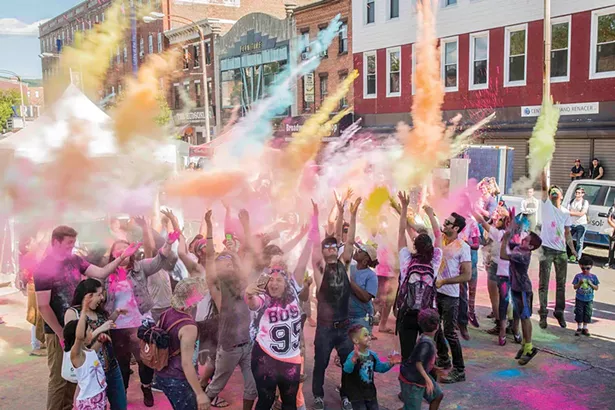 ColorFest at Newburgh Illuminated
As far as summer street festivals go, this one's up there for most variety and passion. Whether you attend the ColorFest or motorcycle run, it's bound to be a fun-filled experience. The event has blown up since its first go-around, and 2018 marks its sixth year. Its primary mission is to celebrate the city of Newburgh's rich arts, culture, and small businesses by bringing the community together. Families are welcome, with plenty of children's activities available. This year's music lineup includes Decora, Kyle & the Pity Party, Eugene Tyler Band, Black Mountain Symphony, and student musicians from Newburgh Free Academy. Between dance, art, food, and four music stages—both indoor and outdoor—this happening community block party pulls the cultural life of Newburgh together.
Newburgh Illuminated
hits Broadway and Liberty Street on June 2.