In 1998, when the Gilded Otter opened with its mountain views, fermentation tanks, and endless draught taps at the west end of New Paltz, a brewpub was something of a refreshing novelty. Twenty years later, microbreweries and gastropubs proliferate in the Hudson Valley, and what had become a beloved, award-winning watering hole for climbers, students, and locals went up for sale.
But regulars of the Otter don't have to worry about losing their beloved hangout to history. Enter two brothers from Warwick—Kenan Porter and Paul Pacheco, proven craft brewery-creators and owners of Middletown-Based Clemson Bros. Brewery, say they're honored to be taking on a community legacy.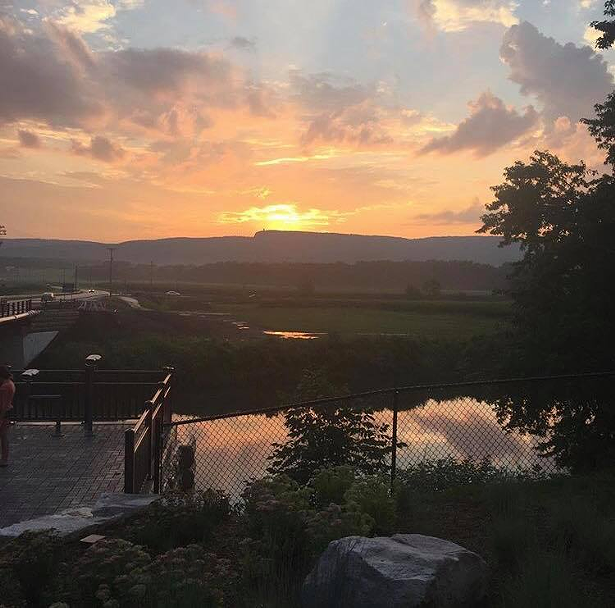 The view from the Gilded Otter
"We're keeping the menu items people love the most," says Porter. "The Wisconsin cheese curds, the chili. We'll still be doing Lobster Tuesdays." They're also three of the most popular beers—the Back Porch Summer Lager, Katzenjammer Kolsch, and the Wallkill River Wheat, under the Gilded Otter name. And the Mug Club will live on.

The official name of the location's new incarnation is Clemson Bros. Brewery at the Gilded Otter. "We're more concerned with keeping that beautiful connection to the Huguenot history and the name of their ship, than in matching everything exactly to our brand," Porter says.


That brand's flagship location is in a onetime factory at the corner of Railroad Avenue and Cottage Street in Middletown. The name is an homage to the metalsmiths who built and made hacksaws in the building, which they purchased from the city after Paul perfected his brewing craft. Response has been excellent, and besides taking over the Otter the team will be opening a third brewery in Pine Island.That one, built from scratch on land that Porter's father has owned since the'80s, will be housed in a brand-new, $1.5-million, 9,200-square-foot building with a large brew pub, offices on the second floor, and apartments on the third. By year's end, Clemson Bros., which just celebrated its first can release (a session IPA called Brewer's Mistress) hopes to triple production to 1,800 barrels.
The New Paltz property closing is happening this week; the restaurant will then close for four days for a thorough top-to-bottom cleaning and refurbishing. By the time that's over, Porter hopes to have his satellite location license from the Liquor Authority in hand so they can reopen smoothly. And while he's eager to preserve the best of the Gilded Otter, he's confident that New Paltz will come to love some of the new twists he's bringing their way.
"We're very proud to be bringing our beers here, of course," he says. "And our burgers. Clemson Bros. does phenomenal burgers, the best in the area. Our menu is made for people who want to come and eat and leave with a full belly, and we'll be bringing that up and adding an exclusive New Paltz dinner menu with a crafty New Wave twist. We do everything from scratch in-house, nothing is frozen, and I'm confident people are going to absolutely love it."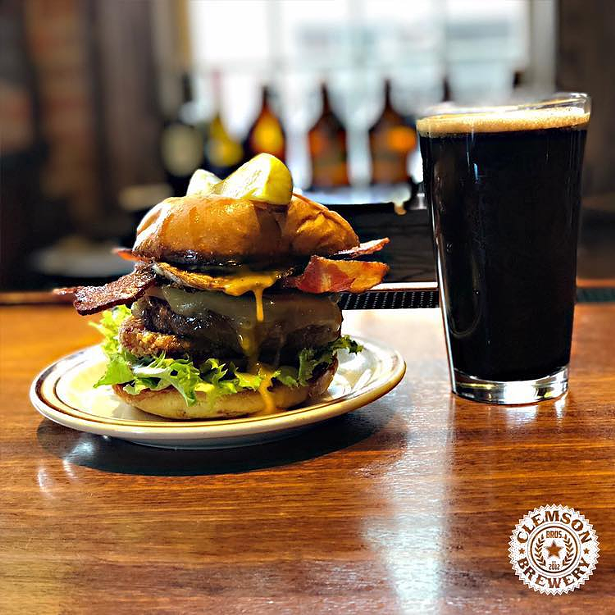 Another thing he's keeping: the staff. In fact, he's looking to add about 10 jobs. "There's a wonderful team in place," says Porter. "Some of them have been there 15, 18, 20 years, and 98 percent of them are going to stay, which we couldn't be happier about."
"Clemson Brothers is an amazing company, and we are honored that they have chosen to make us their new home," said Gilded Otter management team in a Facebook post. "Clemson has promised to keep their changes minimal, and will continue to work with our amazing employees and customers. Owner Rick Rauch, his daughter Dylan Rauch and business partners are forever grateful for the last 20 years, and are excited to see what the future has in store."