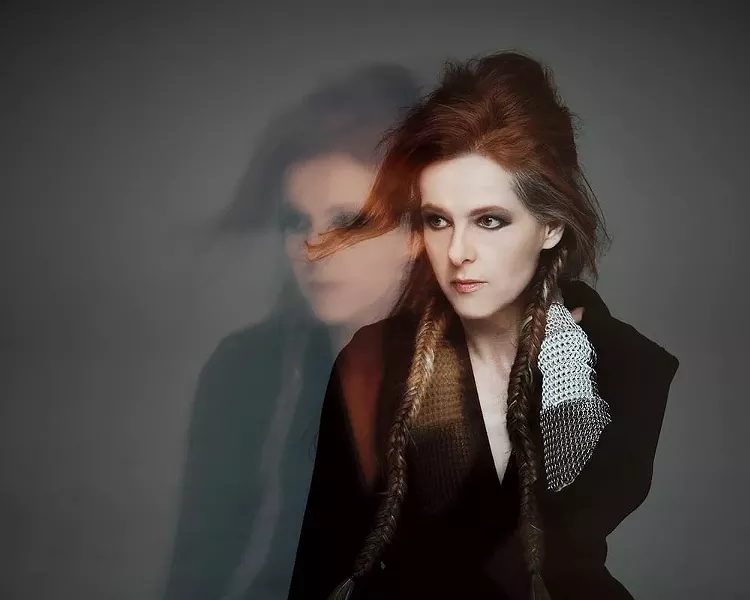 To simply refer to
Neko Case
as an alt-country artist, as some are still wont to do, seems so 2001. True, she initially captured the alternative radio/press with her first two albums, 1997's
The Virginian
and 2000's
Furnace Room Lullaby
, which are, inarguably, steeped in classic country sounds. But since then, the flame-haired singer-songwriter has trained her torchy pipes on an ever-widening musical landscape of her own making.
As
Daniel Menaker wrote
in the
New York Times Magazine
, "And, like the weather that sweeps through her songs, a product of chaos.Meat, wolfing, lionized, cyclones, species, tornadoes, survival. A suitable lexicon, because despite the appeal to a broader audience in her new lyrics and arrangements, Case remains, in person and in her music, at least for now, to some degree a feral outsider."
On September 21, the stormy chanteuse brings her dulcet voice and deeply dramatic pop elan to Poughkeepsie
in support of her newly released ninth album,
Hell On
.
Born in Alexandria, Virginia, in 1970, Case made her musical entree in the mid-1990s, while attending college in Vancouver, British Columbia, as the drummer in a series of punk bands. Recorded by a fluctuating unit called Neko Case and Her Boyfriends, The Virginian saw rave comparisons to Patsy Cline, Wanda Jackson, and Loretta Lynn. Later albums, though, such as 2006's Fox Confessor Brings the Flood, 2009's Middle Cyclone, and 2013's The Worse Things Get, the Harder I Fight, the Harder I Fight, the More I Love You, alchemically blend atmospheric rock, dark country folk, and expansive, soundtrack-worthy backings. Outside of her solo career, Case has maintained a membership in her old Pacific Northwest music scene cohort (and Woodstock resident) Carl Newman's power pop outfit, the New Pornographers.

Here, she sings the Hell On track "Bad Luck" live on "Conan":
Neko Case will perform at the Bardavon in Poughkeepsie, on September 21 at 8pm. Tickets are $40, $50, and $55. Buy your tickets today.
To find out about more upcoming events in the Hudson Valley, subscribe to our weekly newsletter Eat. Play. Stay.