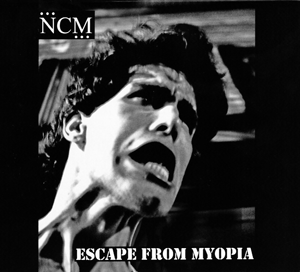 To bestow the moniker of power trio on New Paltz punk three-piece NCM, while entirely appropriate, doesn't quite do justice to the band as it's heard on its second full-length platter.
True, this group has the energy and reckless abandon of a train on the verge of jumping the track, but beyond the sheer brute aural force there is an intricacy of structure and intuitive command of the vocabulary of rock. Take "Change the Conversation," which kicks off with drummer Justin Pettinati's ferocious backbeat and rages along on the wave of founder/front man Pete Crotty's grinding guitar and ragged-but-right vocals. Amid the song's coruscating volume, the delicate plinking of a piano appears before Crotty tosses off a totally unexpected guitar break of Chuck Berry-style licks and the track finally fades into exuberant, Ramones-like "hey, hey, hey" chants. On "Purge," an acoustic guitar transitions into a wash of wah-wah and the vocal harmonies of Crotty and bassist Lara Hope; the dynamic then alternates between righteous guitar-scrubbing and hard-rock balladry. But despite its labyrinth-like structure, the song is entirely coherent and riveting.
The great appeal of this disc is that NCM is not beholden to a single sound; instead, the band embraces aural diversity with an experimental glee that is focused and exhilarating.
www.ncmmusic.com.