Photo courtesy of Mohonk Mountain House
Mohonk Mountain House in New Paltz has been one of the Hudson Valley's iconic destinations for generations. Founded in 1869, the beloved resort is known for its stunning mountaintop location, which is surrounded by the 6,500-acre Mohonk Preserve. The resort is still owned and operated by the fifth generation of the Smiley family, who are dedicated to continuing its legacy of welcoming guests and providing an array of opportunities for recreation and renewal of body, mind, and spirit.

This summer, they're throwing it back to simpler times with a roster of activities that are sure to provide fun for the whole family, all at a safe social distance.

Drive-In Movies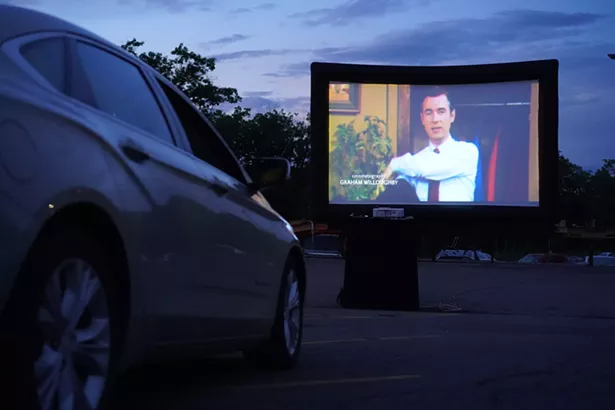 Photo courtesy of Mohonk Mountain House
Drive-in movies are making a comeback all across the country, and this summer Mohonk Mountain House is joining the fun, too. The resort's classic outdoor movie nights in the Barn Courtyard will be accompanied by a separate new drive-in option. The resort has transformed one of their parking lots into a drive-in theater, complete with a soaring screen and complimentary popcorn. To join, guests simply download the AudioFetch app and tune in from the comfort of their car.
Outdoor Concerts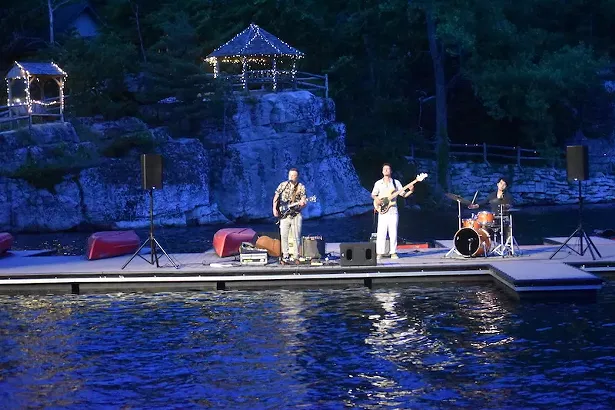 Photo courtesy of Martin Bend
Boat dock concert on Lake Mohonk
If you've been missing concerts, this next option is for you. Guests this summer can also look forward to panoramic outdoor boat dock concerts on Lake Mohonk, which can be viewed from one of the many summerhouses that surround it, relaxing in one of the classic Mohonk rocking chairs on one of the grand porches, or from the comfort of a guest room balcony.
Campfires, S'mores, and More
Photo courtesy of Mohonk Mountain House
Campfire at dusk at Mohonk Mountain House
For anyone looking for a relaxing post-dinner activity under the stars, the resort's athletic field will be set up with cozy campfires where guests can take a seat and toast s'mores while listening to live guitar music. In addition to all the nostalgia-fueled fun, the resort will continue to offer daily guided hikes on one of their 85 miles of trails, as well as swimming at the beach, row boating, kayaking, paddleboarding, fishing, and more.

Photo courtesy of Mohonk Mountain House
To ensure guests can enjoy these activities and their stay to the fullest, Mohonk Mountain House also introduced rigorous new health and safety protocols when they reopened on June 15. Guests can feel comfortable knowing the resort is using stronger sanitizing agents for rooms and high touch-point areas, implementing temperature screens for all guests upon entry, and asking that guests always wear a face mask while exploring the property and when social distancing cannot be maintained.

All of these activities, along with delicious meals, are included in overnight rates. The Mountain Mini-cation package includes discounts on spa treatments and this summer, midweek packages include a 15 percent discount.
To explore all Mohonk Mountain House has to offer this summer, visit mohonk.com.