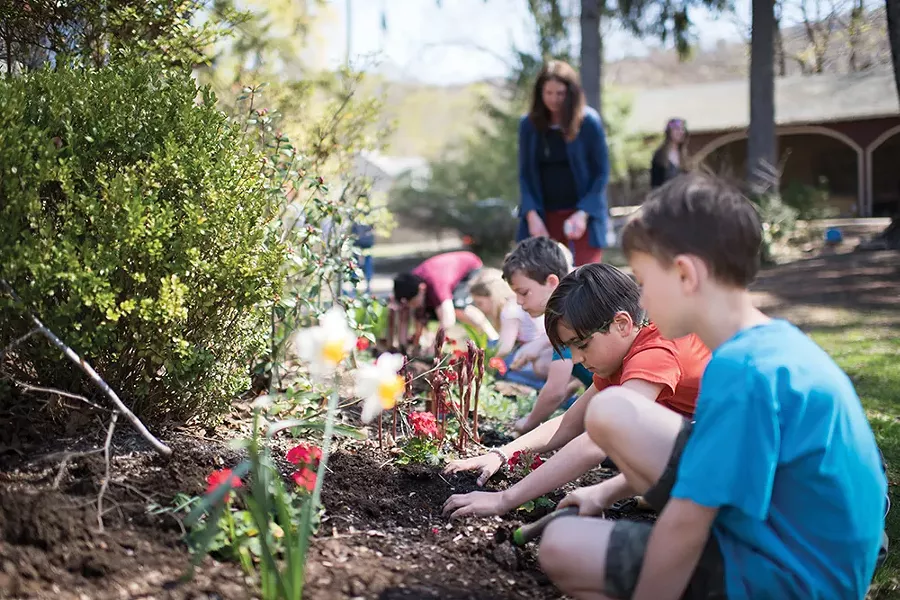 Curious and creative minds flourish in an academic setting where compassion and joy are an integral part of the learning culture. When students are engaged in a classroom environment that nurtures social intelligence and emotional wellbeing alongside critical thinking and concrete academic skills, children develop a secure foundation for success both at school and in the wider world.
"When you put a child at the center of their own learning, teachers aren't just dictating knowledge for standardized tests, they're creating an experience," says Maria Stein-Marrison, director at The Manitou School, an independent, bilingual school in Cold Spring for students in grades pre-K through eighth. At The Manitou School, an emphasis is placed on using mindfulness, restorative justice, and self-awareness to help develop well-rounded students who will grow up to be compassionate adults. "We see each child as an individual learner and aim to discover what they need in order to learn best individually and within a group setting."
Buzzwords abound when it comes to teaching methods. For instance, some schools promote solely child-led or project-based learning as the cornerstone of their curriculum while others teach to the standardized tests. Though there have been varying levels of success with these models, not all students succeed with the same method. "Some children thrive with project-based learning, others through Socratic questioning, while others need a direct delivery of information," Stein-Marrison says. "At Manitou, we don't subscribe to one way of thinking; we learn about the children and use whichever educational approach works best."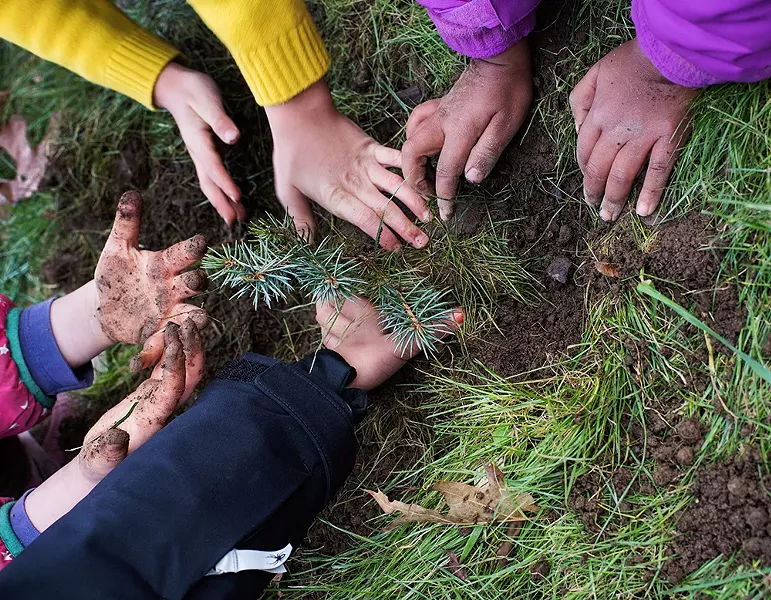 By doing so, students feel as though they're in a safe space. When they know their input matters, confidence is cultivated and a culture of inclusivity, kindness, and courage can be created. By fostering these habits, not only do students and teachers create a more positive learning environment, where more time is spent teaching than on classroom management, but these practices also impact the students' lives outside of school.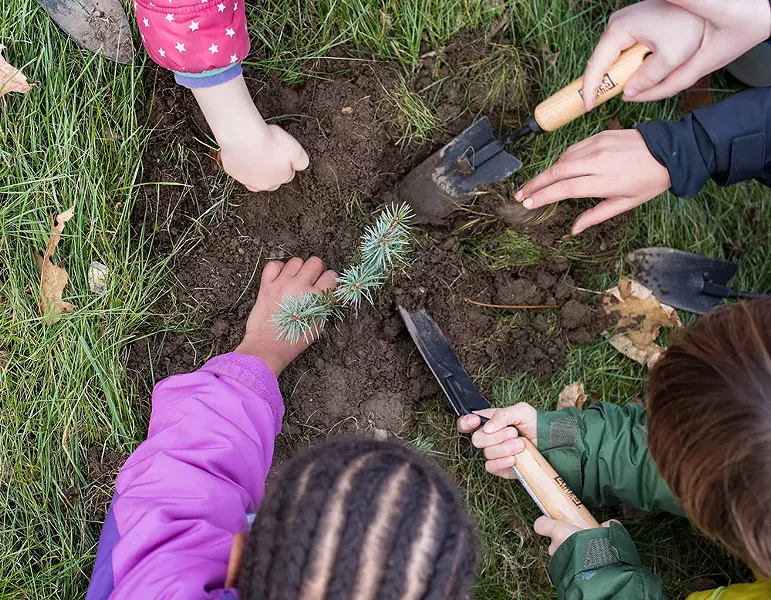 "Social and emotional development are as important as academic development," Stein-Marrison says. "When students come to us from other schools, we ask the parents if they've noticed a change at home, and many will say that their child is coming home excited to talk about what they're learning at school. They're more engaged. They're developing compassion for the world and have a desire to be active in the community. They're curious and excited about learning."
When a student's social and emotional intelligence are thriving, they perform better academically, too. When a child is taught how to overcome bias, approach conflict with compassion, and create a culture of belonging, they can apply these techniques to all parts of their lives as they grow. "Society will always need creative thinkers who collaborate well and communicate clearly; who are team players with critical thinking and reasoning skills," Stein-Marrison says. "By giving our students the tools to lead purposeful, compassionate, joyful lives, we are teaching them to bring meaning into whatever endeavor they choose."