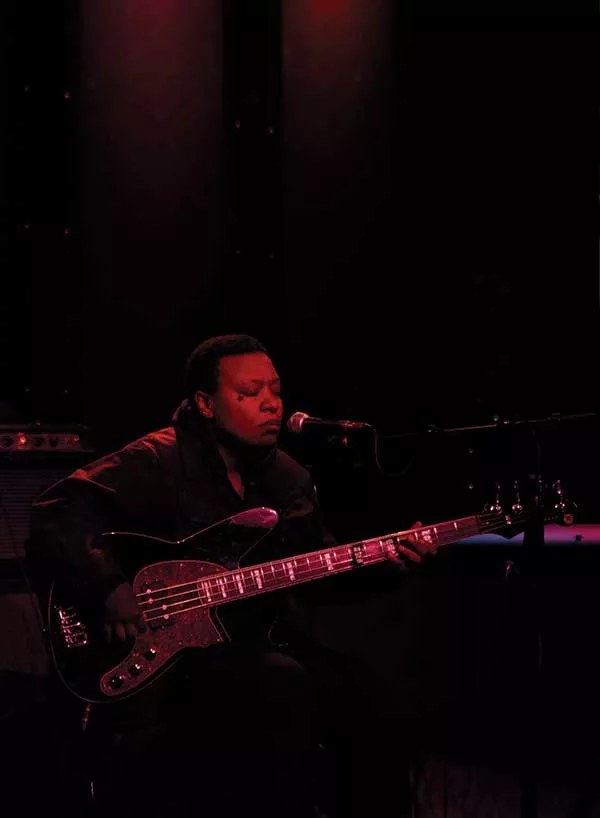 She may have tasted the Top 40 in 1994 when she guest-starred on the John Mellencamp hit "Wild Night," but bassist, vocalist, composer, and Hudson resident Meshell Ndegeocello has never consciously courted commercial fame. Ndegeocello has remained a maverick, charting her own path in life and music; in the latter bending her funk-soul roots to straddle styles as diverse as pop, rock, hip-hop, jazz, and unnameable strands within the freeform/experimental realm. From June 6-10, she'll pass on some of what she's learned when she serves as an educator at the Creative Music Studio's Spring Workshop at Full Moon Resort.
Ndegeocello and her fellow CMS Guiding Artists, Moroccan gnawa master Hassan Hakmoun, percussionist/composer/bandleader Adam Rudolph, drummers Tani Tabbal and Hamid Drake, and pianist Angela Sanchez, will co-lead the intensive program with and CMS Artistic Directors and cofounders Karl Berger and Ingrid Sertso. This workshop features one Guiding Artist working with participants in two workshops each day, creating multiple opportunities for artists to work directly with participants as individuals or in ensembles. As in the past, there will be daily CMS basic practice (body movement, breath work, rhythm and vocal training), as well as 90 minutes each day with Karl Berger leading orchestra of improvisers.
Here's Ndegeocello laying it down live in Pennsylvania last January:
The Creative Music Studio Spring 2016 Workshop will take place at Full Moon Resort in Big Indian, New York, from June 6-10. For registration rates and more information, visit http://creativemusic.org/.