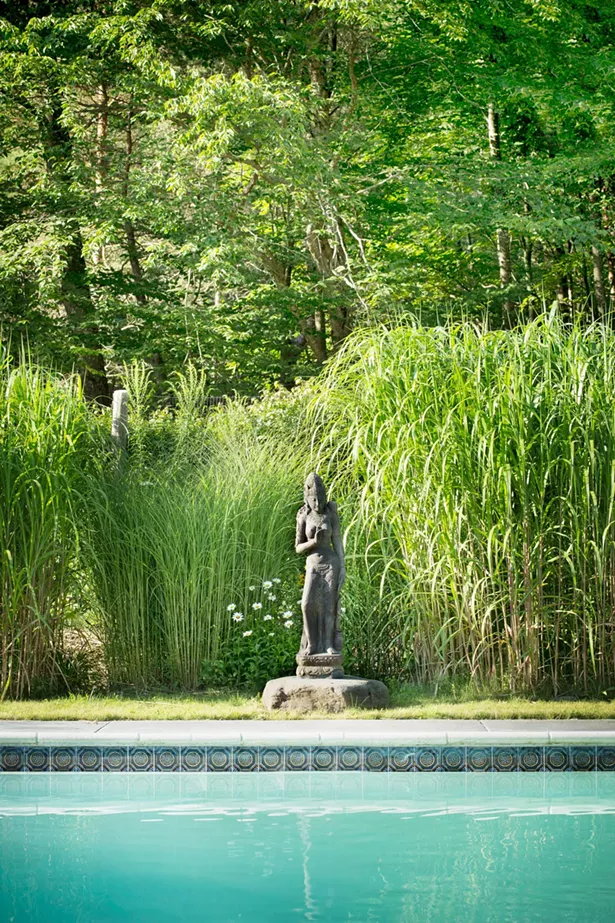 All images courtesy Menla
After months spent at home, New York State is finally reopening just in time for summer. And as the weather heats up, it's time for many of us to dip our toes in the refreshing waters of a well-deserved vacation. Luckily, the Hudson Valley and Catskills are just a short car ride away for many New Yorkers looking to get out of town while still practicing safe social distancing.
All images courtesy Menla
One getaway hotspot that's just reopening its doors is Menla, a mountain retreat center located just two hours north of New York City in picturesque Phoenicia. A part of the Dalai Lama's nonprofit organization, Tibet House US, Menla is situated on over 300 secluded acres of mountains, woodlands, and streams in the heart of the Catskill Mountains. Part resort, part retreat center, Menla offers a rejuvenating, centering, and comfortable experience within nature.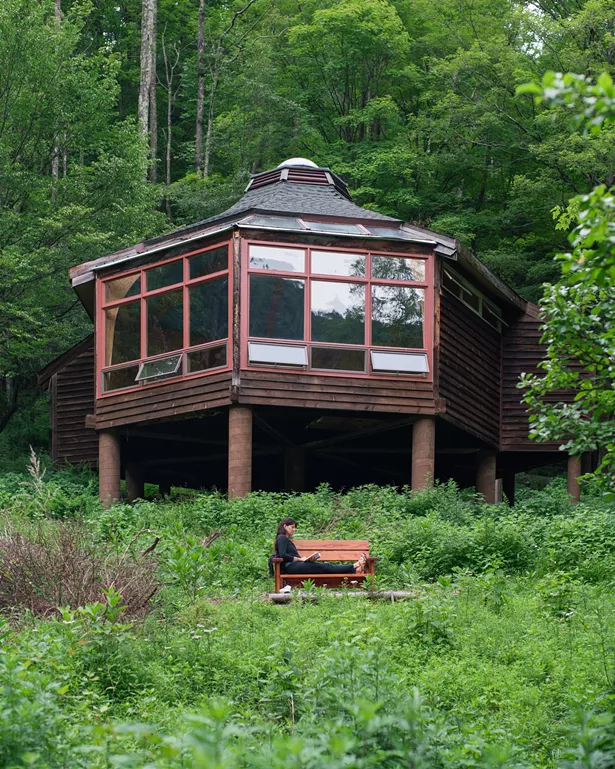 All images courtesy Menla
Right now, you can create your own personalized Menla getaway by selecting your dates, accommodations, and the activities you want to enjoy. Explore one of the three trails at the property or a nearby Catskills peak with a private guide, take a relaxing, history-filled walk through the medicinal plant garden, or go bird watching in the seclusion of the surrounding valley, which is also an Audubon bird sanctuary.


Visitors this summer will also have access to private yoga, qi gong, and meditation classes, as well as hands-free therapy sessions at Menla's world-class Dewa Spa, including soul guidance and energy readings, yoga nidra, hatha yoga, life counseling, and health and wellness coaching.

All images courtesy Menla
The kitchen serves all farm-to-table, vegetarian fare prepared with produce right from Menla's own gardens. Breakfast comes complimentary each morning, and you can grab lunch to enjoy on the deck overlooking the pond or find a secluded nook all your own to picnic in the sun. Finish out your afternoon with a dip in the inground pool or just relax and read the day away back in your own forest cabin or deluxe private room or suite.

From now through July 31, Menla is offering 20 percent off all lodging rates. Create your own getaway at menla.com.
All images courtesy Menla