It's hard to imagine a more picturesque scene than late spring at the scenic Walkway Over the Hudson Historic State Park, with the trees on the shore of the majestic Hudson River over 200 feet below brightly green and clear blue skies all around you. What better way, then, to celebrate the arrival of sunny days ahead than with a joyous festival there?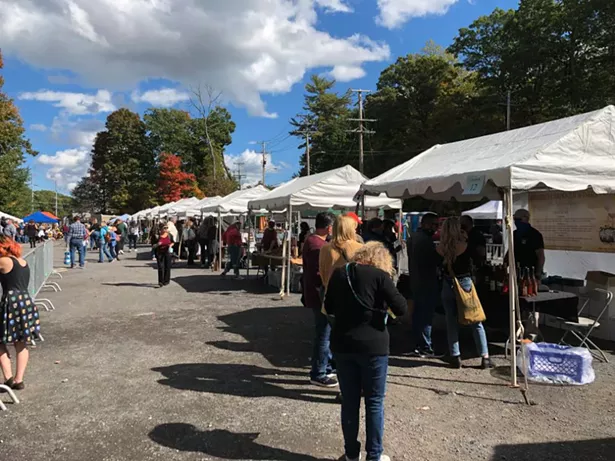 This Saturday and Sunday, May 21 and 22, you can come drink in the splendor of the Hudson Valley at the Walkway Over the Hudson Historic State Park, when its Mayfest Farmers and Makers Market will gather a curated selection of our region's finest producers throughout the Hudson Valley Rail Trail and the Walkway's Ulster Welcome Center Plaza.
From farms to distilleries, breweries, wineries, restaurants, artists, artisans, and more, there's something for everyone to enjoy. Visitors will find over 190 socially distanced vendors offering fine and locally made wares, food, and art installations, with live music performances from renowned Hudson Valley Bands 7th 7eam on Saturday and Americana Oak on Sunday.


Superhero and Disney princess photo ops are sure to wow the kiddos, thanks to the Snooki Shop, as well as plenty of furry friends to meet from Two by Two Petting Zoo, Lucky Orphans Pony Rescue, and Dutchess County SPCA. There will also be three dedicated children's craft areas, sponsored by Crazy for Art, Nature's Impact, and the Ronald McDonald House.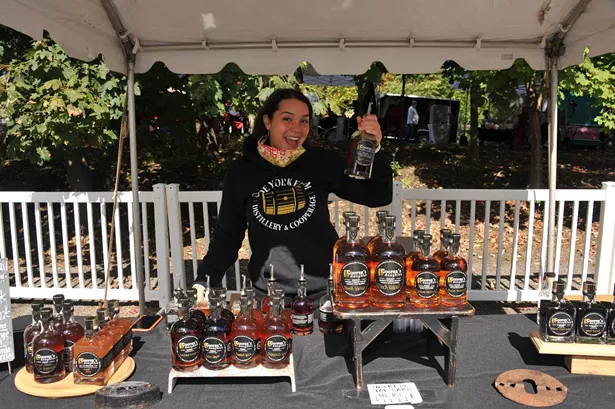 The jam-packed weekend event itself is free. For $25, you can take part in a tasting of 25 local producers of beer, spirits, and cider, who will be pouring their craft selections on both days. (Walkway members, veterans, active service members, and seniors have access to reduced pricing.)
With complimentary parking for those driving to Mayfest and an easy, breezy trek up to Poughkeepsie from the city on the MetroNorth, you can easily make your way to the festival for the day with plenty of time to savor a stroll over the Walkway that draws over half a million visitors a year.
Mayfest Farmers and Makers Market will be held Saturday, May 21 and Sunday, May 22 from 12-5 pm at the west approach to the Walkway Over the Hudson State Historic Park and on the Hudson Valley Rail Trail. To purchase tasting tickets or for more information, visit Walkway.org/mayfest.