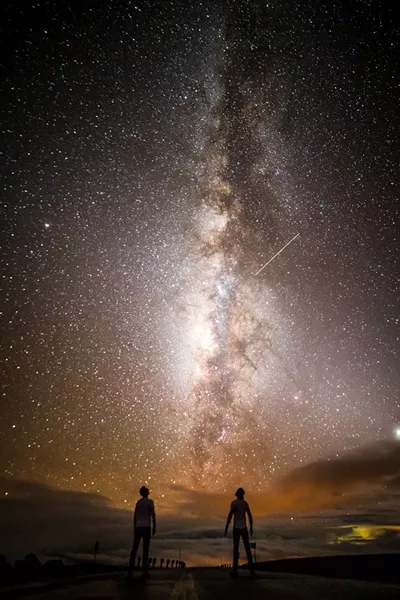 May is when we feel our deep connection to the natural world in our very DNA. Disturbances and imbalances in our bodies and souls are not isolated from the rest of creation.
It's with this knowledge that we understand there is nothing status quo about the status quo when Mother Earth, in all her glory, dons her fanciest robes for the new moon in sensual, Venus-ruled Taurus on May 4. She doesn't dress like a doctor, but that's what she is—and she's offering healing. Sun and Mercury join erratic, original, revolutionary, shock-jock Uranus in Taurus on May 8, inviting us to wake up and smell the coffee in a most vehement and decisive way. The coffee in this case is our increasingly undeniable interconnectedness and the impossibility of isolating our personal choices from collective consequences. Mighty warrior Mars moves into maternal Cancer on May 15, giving us the tools to fight against forces that value short-term gain over long-term good.
Halfway through the month, our collective condition is eclipsed by personal priorities. We sing the body electric when Venus conjuncts Uranus in Taurus opposite the full "blue" moon in passionate, possessive Scorpio on May 16. It is indeed a bridegroom night of love, working surely and softly into the prostrate dawn! What magic is made there will have staying power if terms can be agreed upon between commitment to others and truth to one's self.
The Sun and Mercury enter lively, communicative Gemini May 21, creating a buzz that turns into a deafening roar around May 30, when enlarging Jupiter in solar opposite Sagittarius turns the noise up to 11 on the amplifier dial. If you've banked a decent amount of tranquility earlier in the month, you'll survive the tornado of escalating chatter. Accept the healing remedy Doctor Mother Earth gives you during May to keep you grounded!