Since opening last summer, professional performers have come to LUMBERYARD Center for Film and Performing Arts in Catskill for "Tech Week" residencies to hone their craft, giving Hudson Valley residents sneak peeks of works in development before they premiere on Manhattan's most prestigious stages. In their first full summer of programming, LUMBERYARD is gearing up to deliver world-class dance and theater to upstate arts lovers.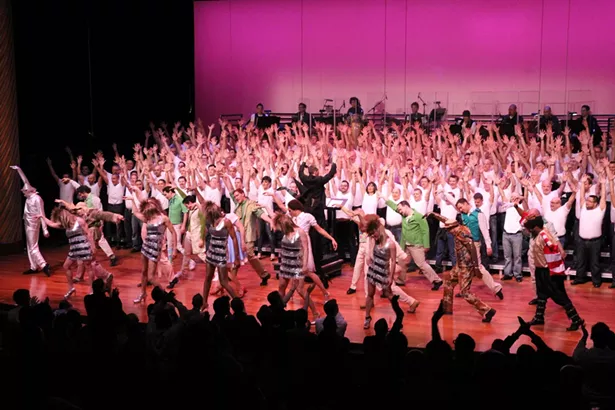 The pre-season kicks off on July 6, at 8pm, with a celebration of the Stonewall Uprising presented by the NYC Gay Men's Chorus. "Quiet No More: A Choral Celebration of Cornwall" will be presented by a talented group of singers, varying in age and experience, to celebrate the spark that lit the PRIDE flame that burns bright. Catch this thrilling celebration of love, acceptance, and equality marking the 50th Anniversary of the Stonewall Uprising before it heads to Carnegie Hall.
Next, the summer season starts with a work-in-progress showing of Ephrat Asherie Dance's "UnderScored" (working title) on July 13 at 8pm. This dance theatre piece will be performed by a mix of company dancers and members of NYC's underground dance scene. The piece is inspired by generations of club dancers and follows the evolution of the city's ever-evolving dance-community. Tickets are on sale for this one-night only event $100 and include the exclusive Season Opening after-party.
To finish off the season, Tony Award winning choreographer Bill T. Jones will perform his most recent work-in-progress, "On the Water," on August 31 at 8pm. Jones explores group identity and its relationship to loneliness with revolutionary modern dance, spoken word, and music ripe with social commentary. The $250 VIP ticket will also include an afterparty for one last hurrah before autumn settles in. A portion of the ticket price will be tax deductible. Tickets to the Sunday, September 1 performance are already sold out.