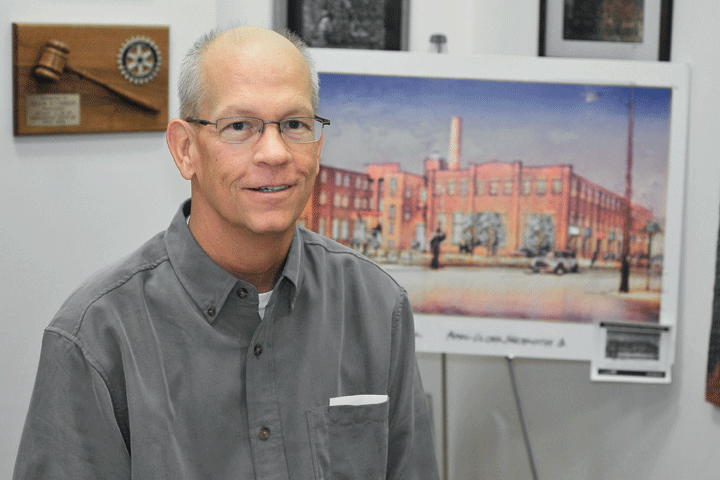 Photo by David Morris Cunningham.
Founded in 1981,
RUPCO
(Rural Ulster Preservation Company) is a nonprofit agency centered on housing and community development in Ulster County. The Kingston-based organization takes a broad approach to providing housing and home-ownership assistance through its partnering with national community developer NeighborWorks America and several area banks, and is led by a committed, all-volunteer board of directors and advisory council.
"Our mission is simple: to create homes, support residents, and strengthen communities overall," says Kevin O'Connor, RUPCO's chief executive officer since 2002. "We've long had a housing affordability gap in Ulster County, which is dominated by inaccessible, single-family suburban homes but also has one of the largest stocks of older, underutilized buildings in the country."
RUPCO takes a five-pronged method to realizing its vision by operating as many individual business lines, each focusing on a key aspect related to housing and development. The first looks toward real estate development, working with communities to achieve a healthy balance of local housing opportunities, including those for seniors, families, and the people who make up the county's economically vital work force. The second arm concerns property management, and seeks to create and sustain communities of choice by overseeing selected housing units (currently, the organization manages 321 such properties). RUPCO's third line focuses on rental assistance, providing nearly 1,600 affordable rental units in scattered, private-sector properties throughout the county for its most needy residents; this includes emergency assistance to those needing help with rent or mortgage arrears, and offers payments to prevent eviction and foreclosures. A fourth division takes aim specifically at community development, working closely with 25 towns in Ulster County using an asset-based, community-building approach to provide planning, revitalization, sustainability, and smart growth to municipalities. Finally, there's RUPCO's partnership with NeighborWorks, a HUD-certified national organization that offers assistance with home ownership education, grants, and mortgages; provides counseling on foreclosure prevention, reverse mortgage equity, and credit, as well as dispensing other types of guidance; and works in housing rehabilitation in order to preserve the country's aging housing stock and increase its accessibility.
RUPCO's many successful housing development and property restoration projects can be found throughout Ulster County. Since the 1999 opening of Rosendale's award-winning Park Heights facility, which offers independent living for the elderly, disabled, and handicapped, the agency has completed construction of Buttermilk Falls Townhomes, a community of 15 available and affordable, Energy Star-rated units in Ellenville. RUPCO is currently overseeing the building of Woodstock Commons, an intergenerational, clustered development of 53 units that will provide affordable housing for seniors, working families, and artists in Woodstock.
The repurposing of the county's many long-neglected historic structures into affordable and green housing has been a prime directive of RUPCO since its inception. RUPCO-restored sites in Kingston include the grand Stuyvesent and Kirkland Hotels in the Stockade district; a seven-unit 1860s brick building on Hunter Street in the Rondout neighborhood; and Petit House, a 4,000-square-foot Gothic Revival Midtown structure acquired and remade into four condominiums in a joint effort with the City of Kingston. In the offing is another Midtown rehab venture, the revamping of the former United States Lace Curtain Mill (built in 1903) into a complex of 54 artist live-and-work spaces. Construction on the project, which is now in the planning and approval stages, is expected begin next year and see completion by spring 2014.
"There needs to be more instances of the nonprofit sector working with the public and private sectors to create housing opportunities," O'Connor says. "At RUPCO, that's a big part of the work we all do."