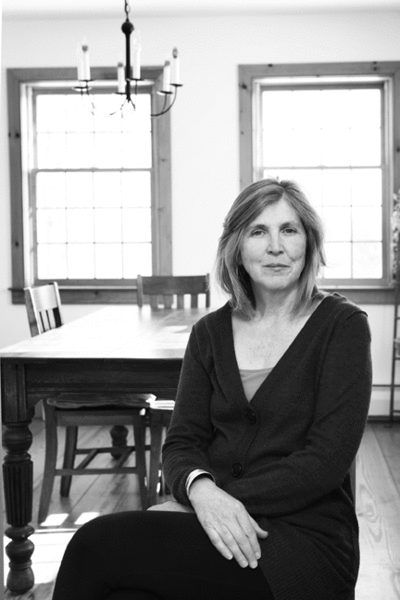 "Radio is my fourth career," Eileen McAdam says with a laugh when asked about how she got started with her tape recorder. McAdam is the director of the Sound and Story Project of the Hudson Valley, which she launched in 2007 to audio document the history and culture of the Hudson Valley, from Troy to the Battery in Manhattan. The evolving project seeks to capture the sense of place here in the region, and McAdam, along with Jim Metzner (whom many will know from his "Pulse of the Planet" series on NPR), has already recorded a good bit of oral history already. The sounds and stories are available via an interactive map on their website where visitors can click on a city or town and hear what the project has documented thus far in their community.
The project's website archive contains a wide array of audio, underscoring both the uniformity and diversity of the experience of living in the Hudson Valley, then and now. Some highlights from Sound and Story's website include: Department of Environmental Conservation naturalist Tom Lake catching eels in the Hunter''s Brook tributary of Wappingers Creek, the sound of the collected fish splashing in the net. The story of professional clown and juggler David Sharps, who transformed an abandoned boat into the Waterfront Museum and Showboat Barge in Brooklyn, and the rinkety-dinkety clank of his one-of-a-kind kinetic sculpture ball machine. The tale of Elsie May Warden's blueberry picking and childbirth on a hill in Lomontville, as recounted by neighbor Jane McClure. Betty Carey of Beacon recalling the frigid night the Newburgh-Beacon ferry got stuck in the ice in the early 1950s. The trilling of a dawn chorus of toads in early spring along a roadside in Stone Ridge.
"Part of our mission is to highlight some of the really unheard-of stories in the Valley," says McAdam.
"StoryScape," a short radio program featuring stories from the project, narrated by Jim Metzner, can be heard on alternate Fridays (this month on February 13 and 27) at 10:35am on WAMC. The Sound and Story Project of the Hudson Valley is also soliciting stories and sounds of the region from the general public, looking to further their documentation project of the region. The project can be contacted through its website, www.soundandstory.org.
How did the project start?
Five years ago, Jim Metzner took me on a field trip for a class he was teaching at Vassar. He gave me a tape recorder and a headset and a microphone, pushed the red button for me and said, "Go record!" I was hooked. It was the first time I had ever done any recording and I just fell in love with it.
I began recording some of the old farmers in my neighborhood in Stone Ridge and other people I knew. One day I said to Jim, "I'd like to take these recordings and make them into short audio clips and post them online with a map so that the people of Stone Ridge could listen to each other's stories—especially since we have so many newcomers to the area." And Jim said, "That's a great idea! Let's start a nonprofit!" It just took off from there.
What have been some of the unexpected or extraordinary things you've uncovered in your work?
They're all extraordinary in their own way because they've all happened to people living here. One of the fun things [about my job] is that I get to do a lot of recording on site. So I went out on a sturgeon research boat this summer with the Department of Environmental Conservation, and we caught about five sturgeon for tagging. At one point, there were these five 200-lb. sturgeon in our boat. I've also talked to a lot of old time fishermen, and we've done stories on sturgeon and crabs. A lot of people don't know there are crabs in the Hudson.
There's the story of a man who's now 96 who has been in the US for many years, but in his youth, lived in Austria and was a resistance fighter. He didn't talk about it for many years and just started talking about it a few years ago.
And some of the stories are simple. I spoke to the chief engineer for the Mid-Hudson Bridges, and he talks about how he is responsible for the bridges that span that Hudson, and the work that he does. It's fascinating when you start to ask people about their lives. For instance, he particularly likes suspension bridges, and he's climbed up to the top of suspension bridges all over the world as part of his work to keep our bridges safe.
What do you view as the significance of the project?
Stories connect us to each other. As well, they keep us connected to the place we live. The more you're connected to that place, the more likely you are to be a better steward of that place and want to take care of it. We live in an area that has changed very rapidly and will continue to change, and there are a lot of people who come here who don't know anything about it. In fact, I was talking with someone who does some of her own interviewing up in Woodstock who is new to the area. She told me, "I can't tell you how much more connected to the area I feel now that I've gone out and talked to people about what this area used to be like, why they're here, and the things that they've done." People love stories.

Why it is that we love stories so much?
I'm not sure what it is. But all of our work at the Sounds and Story Project is audio based—we don't post the scripts on the website. It really is about the hearing and the listening. You know the story of the man whose wife died, so he used to get up every morning and call his own number to hear the voice of his wife on the answering machine? That speaks to this, about how hearing the human voice connects us. There is something about hearing the voice, how we pick up on subtleties of meaning that you can't necessarily get in the transcription of it. And don't forget the sounds either: The sounds of where we live are just as much a part of our memories as out stories, and just as important in evoking a sense of place.