For Amir Ziv, the best way to teach drumming is by going back to basics. Dedicated to teaching his students everything he knows, Ziv applies the old-world tradition of apprenticeships to musical education.
"There's an age-old concept in which an apprentice would come to live and train with a master craftsman, where they could turn their entire time spent together into one, cohesive study-training period," Ziv explains. "Having gone through live-in apprenticeships myself, I've seen the profound ways in which they affected my learning curve, my art, and my life overall. I want to offer that same experience to other [music] students."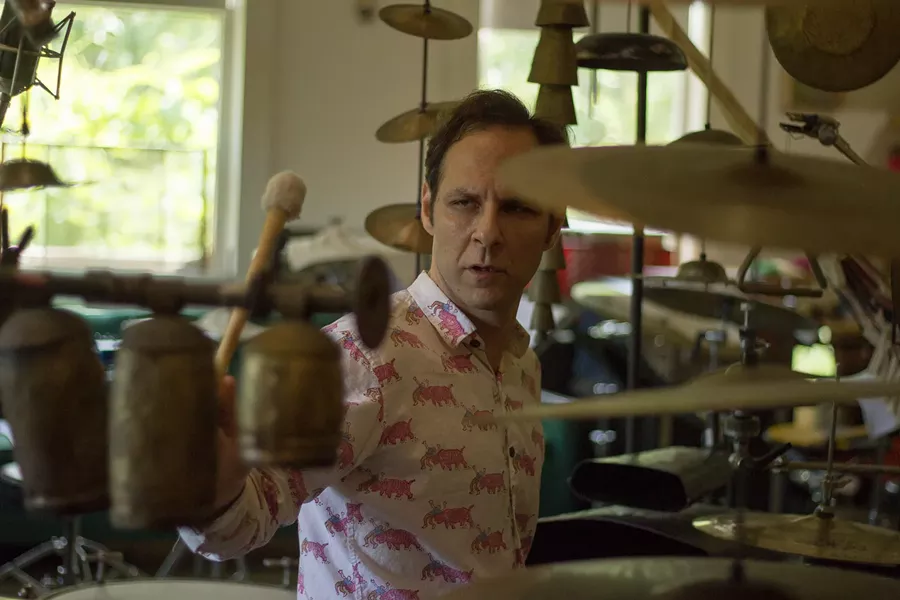 Ziv founded the Living Arts Apprenticeship Program (LAAP) in 2005 at his rural home-studio in the Catskill mountains. The organization offers a range of single art form and interdisciplinary programs that focus on drum-set and harmonic rhythm study, visual arts, music composition, and aikido. LAAP is currently accepting applications for its upcoming Drumming and Music Composition Cross-Disciplinary Apprenticeship, which will take place January 4-10, 2020.
"With this immersion, students train from dawn until bedtime, and get the opportunity to see every aspect of an artist's life, in relation to the art that's being created," Ziv says. "At the same time, the faculty really get to know the student, in ways that are simply impossible to in a university class or a private lesson, and make the teaching extremely personalized."
Teaching the drumming portion of the program will be Ziv himself, who has been a principle drum/percussion faculty member at the New School's Jazz & Contemporary Music program since 1998, and has worked with artists such as John Zorn, Lauryn Hill, MMW, and Ornette Coleman. He will be joined by Jordan McLean, who will teach composition. McLean has 25 years of experience as a performer, composer, arranger, producer, and educator.
The upcoming week-long apprenticeship will welcome up to 20 students and is being held at the Ashokan Center in Olivebridge, NY. Ziv and LAAP chose the location not only for its ability to host more students, but also for the center's connection to its natural surroundings.

"Rhythm is a harmonic natural event which permeates our universe," Ziv says. "So, when you study rhythm as it manifests in music, for example in the overtone series, any connection to observing the natural phenomenon of our world reinforces your studies in the most direct, beautiful, and simplistic way."

For more information about LAAP's programs, including the upcoming drumming and music composition cross-disciplinary apprenticeship, please visit laap.us.