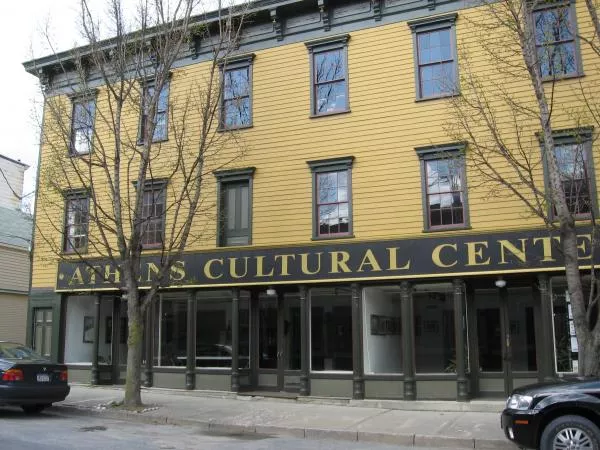 It's great to hear that live music is returning to the Athens Cultural Center. Starting this Saturday, the One World music series curated by percussionist Brian Melick, resumes operation with an evening of great jazz by the Shiri Zorn/George Muscatello Trio.
Now based in Albany, Israeli-born vocalist Zorn began her musical training at the age of six, studying classical piano before discovering a passion for folk and classical singing. At 14, she enrolled at the leading school for the arts in Israel, Thelma Yelin, where she was drawn to the music of George and Ira Gershwin and captivated by the art of Ella Fitzgerald, Sarah Vaughan, and Carmen McRae. Guitarist Muscatello, another Albany-area player, has performed with Jeff "Siege" Siegel, Brian Patneaude, Rich Syracuse, and others.
This clip includes excerpts of the Shiri Zorn/George Muscatello Trio, which features Melnick on percussion, in performance:
The Shiri Zorn/George Muscatello Trio will appear on May 19 at 7pm at the Athens Cultural Center in Athens, New York, as part of the center's One World music series. $10 donation is suggested. For more information, call (518) 945-2136 or visit https://www.athensculturalcenter.org/.
To find out about more upcoming events in the Hudson Valley, subscribe to our weekly newsletter Eat. Play. Stay.