Arguably the most influential jazz guitarist of the early 1980s, Pat Metheny arose via the forward-thinking ECM Records label and helped define the fusion genre. The winner of an incredible 20 Grammy Awards—and the only artist to win Grammys in 10 different categories—he started out with vibraphonist Gary Burton and made his recording debut on legendary bassist Jaco Pastorius's 1974 album Jaco. Besides leading his own bands, Metheny, who here plays the Mahawie Theater with his current quartet, has deftly explored styles ranging from the aforementioned fusion to rock, bebop, Latin jazz, folk, and avant noise. (Wanda Houston and Sarah Kohrs sing August 3; Air Supply breezes by August 12.) 8pm. $45-$95. Great Barrington, Massachusetts. (413) 528-0100.
Battle Candle Music and Arts Festival | August 4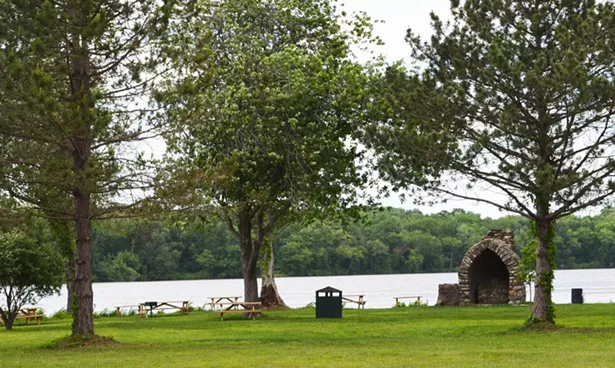 "Complete with beautiful lakeside views and old, tangled-up barbed wire," this edgy, new music and arts festival makes its premiere at a former prison yard in Orange County's Wickham Woodlands Park this month. Sponsored by local organization INC (Interactive Noise Collective), the all-day-and-into-the-night event focuses on positive sociopolitical causes and offers food, crafts, and live music across multiple stages. The latter component mainly features regional underground rock, with sets by Sun Voyager, Dead Empires, Otis, Dead Channels, Sawce, Entropy, Taking Meds, Elephant Jake, Haybaby, Acid Beach, and many more. 11am-7pm. $15, $20. Warwick. (845) 551-9606.
Rasputina | August 9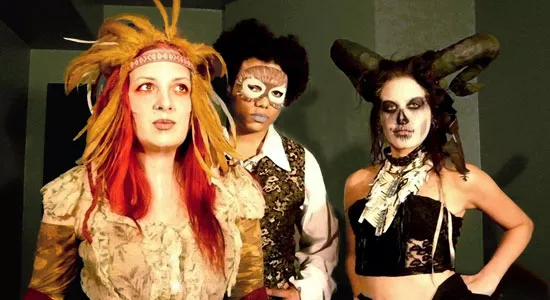 It's been a while since the petticoated princess of gothic chamber rock, cellist Melora Creager, has graced an area stage with her long-running band, Rasputina. But here comes Creager and company to
Colony
for a night of Edward Gorey-esque alternative splendor. The frontwoman, who was interviewed at length in
Chronogram
back in 2010, founded her darkly innovative band in New York in the early 1990s and performed with Nirvana on their 1993 tour. Along with several EPs and live discs, the group has released nine studio albums to date; the most recent is this year's
None but the Lonely Heart
. Rasputina's present lineup includes local musician Luis Mojica. Mamalama opens. (Sarah Perrotta performs August 2; the Blasters blow up August 10.) 8pm. $17-$20. Woodstock. (845) 679-7625.
Another freshly minted Hudson Valley music festival that we didn't have room for in June's annual Summer Arts Preview is this day-long outdoor happening at Cantine Memorial Field. As one might expect, given its name, Tributopia is an event devoted to local tribute bands, and the classic rock-ing affair presents three such acts—I Don't Know, an Ozzy Osbourne cover outfit who hail and wail from Orange County; Johnny Scarecrow, an Ulster-based Jethro Tull revue; and Feast of Friends, a hard-gigging, homegrown Doors repertoire project—along with performances by kids from the nearby Rock Academy and vendors serving barbeque, beer, wine, and other products. 2pm. $15 (children under 12 free). Saugerties.
Fishbone | August 14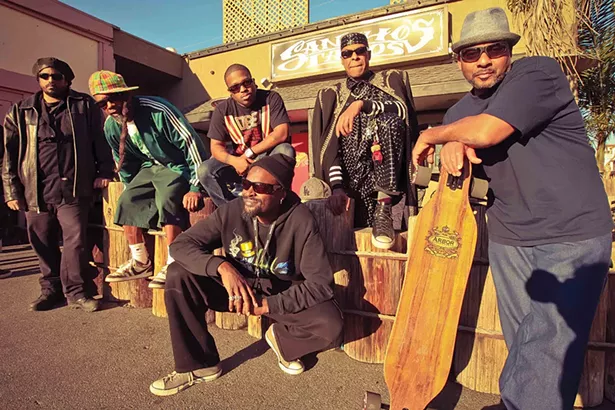 Although formed in 1979, LA ska-punk-funk kingpins Fishbone didn't release their first record, a self-titled EP, until 1985. But with their more focused sophomore full-length, Truth and Soul, and critically adored third album, The Reality of My Surroundings, the band rode the wave of late-'80s/early '90s alt-mania and cemented their reputation as college radio favorites. Led by wired singer and saxophonist Angelo Moore, the group, who bounce into the Chance for this sure-to-be scorching summer show, blend high energy, goofball humor, and social commentary in a singular style that has made them a favorite live act around the world for more than 30 years. With Perfect Thyroid, the Steve Bello Band, the Pandemics, and the Lousekateers. (Beres Hammond toasts August 12; Corey Glover croons August 25.) 6pm. $20-$99. Poughkeepsie. (845) 471-1966.