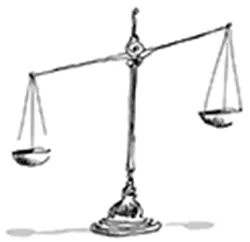 LIBRA (September 24-October 23)
For the past 12 months, Jupiter has been in your sign, revealing the many possibilities of your life. You may have also experienced certain problems or issues being magnified, though now at least you can see in detail what they are, and what you might do about them. In the first of many new developments influencing you during the coming 12 months, Jupiter enters your neighboring sign, Scorpio, which means that it's time to invest in yourself, your goals, and your vision for your life. It's a message that self-esteem is the basis of all success in the world, your relationships with others, and your sense of belonging on the planet.
This is the first of many upcoming changes directly influencing your sign. To name two others, later this year, Saturn enters Capricorn, one of the most important transits that you can experience, representing an extended phase of shoring up your foundations, cleaning your roots, and resolving long-enduring problems. Then Chiron enters your house of relationships, where it will stay for about nine years. This will emphasize healing processes within partnerships of all kinds. The upshot of these transits is whether immediately or over the long haul, you will be transforming all of the most significant facets of your existence. Your awareness will be called where it truly matters. You will learn to stand on your own, which is the prerequisite for freedom.