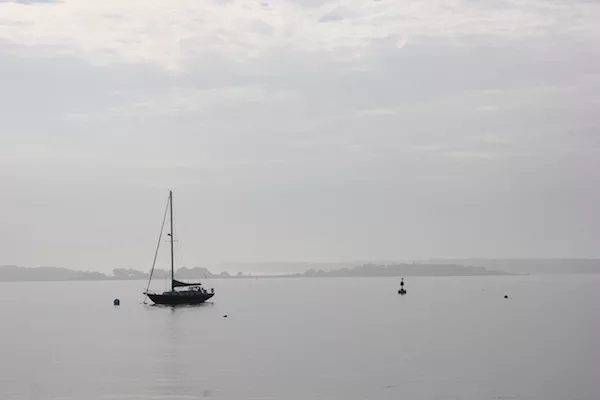 Dear Chronogram Reader:
Sometimes even when things are most frustrating or confusing, the universe will offer a little humor. Case in point: just before writing this on Wednesday, which is trash day in my neighborhood, I took a walk. Along the way, I saw a total of three empty vacuum cleaner boxes, and another box for some other cleaning device, in the recycling bins.
Why is this funny to me?
Because today, Thursday, Mercury stationed direct in Virgo at 1:31 am EDT. And it did so with the Sun in the last degree of Virgo —the Sun enters Libra at 10:21 am EDT today, for the Libra equinox and the beginning of a new season.
Now, Virgo is a sign closely associated with being (or getting) organized and focused on the details, and putting a plan into action. All those new vacuum cleaners seemed to suggest a common experience of people wanting to tidy up better.
Yet, at the same time, I had to wonder: with Mercury retrograde, did these people actually get the best vacuum for their needs? Will it work right? Will they have to return it for a more suitable model?
Regardless of those details, the sightings made for an amusing illustration of the astrology: After journeying deep into Virgo and acquiring a new tool (vacuum), you release the parts that are not necessary (the box), and then you're free to use the tool productively.
Or to put it in more psychological terms: perhaps this Mercury retrograde has reacquainted you with previously learned lessons about areas of your life where you need a better plan or more organization; or thought patterns that are either self-critical or self-creative; or old ideas about service and work. If you've experienced insights along any of those themes (or others— you get to decide what this retrograde 'meant' for you), ask yourself: What is the tool that you can now use moving forward?
What things surrounding that insight are actually unnecessary to carry with you? For example, do you need to keep re-living a negative experience to use its lessons as a tool now? That sounds like baggage, to me; or, if you prefer, an empty box that you can safely put out with the recycling rather than keep in the hallway of your psyche. Who needs that clutter?
Which brings me to the Libra equinox today: the first day of fall in the Northern Hemisphere, and a time when everyone on Earth experiences equal amounts of light and dark. We get a very literal image of balance, and Libra is symbolized by a set of scales.
Yet Libra is also a cardinal sign, and cardinal signs are known for taking initiative. Chances are there's something you're itching to get started on —though whether you've worked out all the details or feel like the timing is right is another question (thanks, Mercury!).
If you've felt like the Sept. 16 Full Moon did not dissipate as much energy as you had hoped it would, a stormy Mercury plus the Sun at the end of a sign and a season might be contributing to the edginess, along with some other factors. How do you deal with that?
In the first degree of Libra, waiting for the Sun, is a lesser-known centaur object named Elatus. Astrologer Zane Stein, known for his research on the centaurs, notes that Elatus has a direct relationship to Chiron in myth. So we know that a process of bringing awareness to a situation is being invoked. Stein mentions that Elatus in a chart might relate to fleeing a situation before things get worse —or fleeing before you reach your potential.
Yet Stein also mentions that the Sabian symbol for the discovery degree of Elatus describes building a bridge across a deep gorge: group cooperation over separateness.
If Mercury retrograde and the Sun in Virgo have found you critical of something, and with good reason, what constitutes fair and balanced action now? Is there a bridge to be built with others — or with yourself?
Or to switch metaphors, is it time to discard an empty box of mental baggage and use your new tools in creative, rather than destructive, ways?
Whatever your answer, you don't need to be in a rush to get up to speed. Mercury will take a few days to work out its kinks, which means you'll want to go slowly and double-check everything before you hit 'send' or sign on the dotted line. Even small, quiet, balanced steps are a start that a Libra Sun can support.
Yours & truly, Amanda Painter