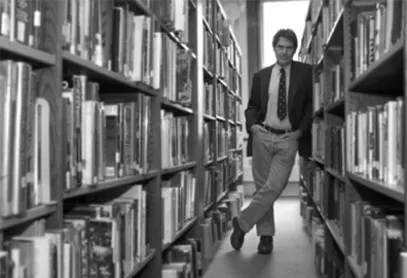 Tis spring, 'tis spring, and 'tis of sex we sing!
But why a political column about such a thing?
This could be the last of the great erotic seasons
and this verse will reveal how demented the reasons.
The Republican message grows ever more polished
About the things that must soon be abolished
They're making up laws, measure by measure
To stop anything that brings people pleasure.
"Right to life" is a phrase for the moral high ground
but the cognitive dissonance gets very profound.
To stop abortion as the result of a sexual relation
you'd offer contraception and real sex education.
"Planned Parenthood, we're gonna get rid of that!"
is a direct quote from the Cat Without a Hat,
the candidate-select on the Republican side,
who was pro-choice before his rationality died.
"Abstinence only" is convincing logic for fools.
It's what the fools want to be taught in our schools.
If children are taught only "No!" and just "Don't"
Republicans think that they actually won't.
They think knowing nothing is the sure way to bliss,
that kids are so dumb that they'll stop with a kiss,
that they'll only be prompted to try something more
if they get their instructions from a high school brochure.
Santorum let the truth out unto the whole nation,
that sex should be preserved just for procreation.
Why this obsession with the sex lives of others?
Why must every sex act be the making of mothers?
No chance to get jiggy, no chance to run wild,
if each time you do it, you come down with a child.
Maybe five times a lifetime, say, double for misses,
and nothing but labor down there where the bliss is.
They want the consequences of sex to be very severe
as if the good stuff will stop if there's just enough fear.
One slip, you're pregnant with nowhere to turn,
That's a lesson that they want every good girl to learn.
These are the same people who love cavity searches.
Is it something they learn in the grand Catholic churches?
Scalia, Thomas, Kennedy, Roberts, and Alito
made strip searching part of our nation's new credo.
Republican and Catholic, they are one and all,
those black-robed men who made the strange call,
that you can be strip searched just for illegal parking,
for a dog off its leash, without biting or barking.
Bare all and bend over, that's the Republican way,
but just for the cops, never do it for play.
Maybe that's the reason they love prisons so much,
Places, at last, where it's all right to touch.
Why do they hate all that's sane and humane?
New research has shown it's the Republican brain.
They're immune to argument and especially to reason,
if facts don't agree then they charge 'em with treason.
Here's my ode to spring, as it gets warm and sunny.
The birds start to sing and the bees make their honey.
Understanding how it works makes it even more magic,
embracing blind ignorance is how it turns tragic.
Here's my ode to spring, when politicians look funny,
running around like the squirrels, collecting their money.
It's a time for quips, word play, humor, and jokes,
while free speech stays free for ordinary folks.
Ahead is the summer, to be followed by fall,
when another election will call out to us all.
It's actually simple, it's really quite clear,
what we must do and what we must fear.
Take it from your humble rhymer and verser,
whatever Obama, Romney's very much worser.
When you woe, moan, and whine over his failins
Imagine those of McCain's and of Palin's.
Think of the millennium, back to twenty aught-aught,
and to the election that was then being fought.
I heard many folks say with a very loud voice
that Gore versus Bush was a meaningless choice.
The Court gave us Bush, since we didn't care.
He looted the treasury until the cupboard was bare,
then he led us into wars that he couldn't win,
so let's pay attention, and let's not do it again.
Pay attention to what they have agended.
The things they'll tear down that can't be mended.
Public education, public parks, public recreation,
clean air, clean water, and all other regulation.
They think private corporations should own it all,
They'll sell off our schools like shoes at the mall,
give Social Security to the brokers on Wall Street
and turn Medicare over to the big-business elite.
Remember oh-eight, remember the Crash?
It's not long ago, not very far in our past.
Republicans assume your memory is totally gone,
they want the same policies that brought the crash on.
Evolution is blasphemy, tax cuts are sacred,
take a look and you'll see their emperor is naked.
If teachers make a living, that makes them sore,
while bankers should keep every million they score.
Unions will be busted, corporations made strong
because a choice made for profit can never be wrong.
Obama was not the messiah, my, what a surprise!
But if he loses, who is it that gets crucified?
'Tis spring, 'tis spring, and 'tis of sex we sing!
Go have some even if you don't have a ring.
Do one for Santorum and one for Romney, too.
Don't ever let 'em take away your right to screw.
A note of apology to my Republican friends. Yes, I have several. Of course, in Woodstock, a conservative Republican is to the left of Barack Obama. I am using the word "Republican" here to refer to a set of policies espoused by the leaders of that party, if you're a Republican and don't mind other people having sex, please don't take this personally. If you're a Republican and you still think you're in the party of Dwight Eisenhower, Nelson Rockefeller, John Lindsey, and even Richard Nixon, you're out of touch, but you we understand.