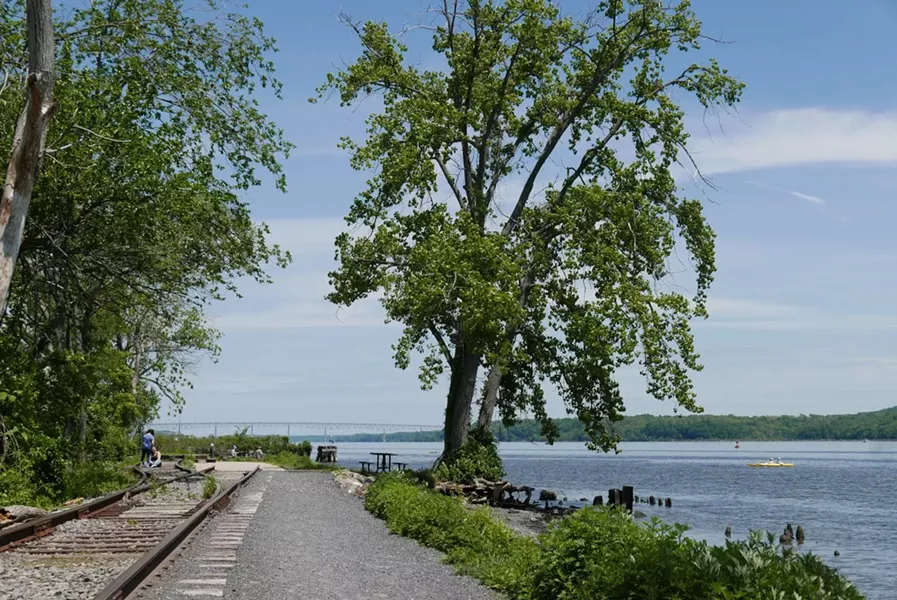 As progress continues on the Kingston Greenline project, residents and visitors are gaining a newly interconnected city.
One of the great bonuses of urban life is the ability to do all of the things, meet all of the people and have all of the fun without being tethered to two tons of automobile. But 20th-century car worship didn't make walkability a priority, and urban centers everywhere have paid the price, Kingston very much included. Its three major neighborhoods have long felt almost like separate communities.
Several years ago, the city and county joined forces with the Kingston Land Trust to begin developing a 13.5-mile network of linear parks, bike lanes, urban trails, and complete streets to connect Kingston's recreational, cultural, historic, and commercial assets with attractive, user-friendly trailways for walkers and bikers.
"People had been eyeing the upper Kingston Point rail line that goes past Rondout Gardens and tunnels under the Hasbrouck intersection for a long time," says Ted Griese, Kingston Land Trust operations manager. "From that energy came the concept of a Greenline. We realized that the rail trails formed a hub that would work as a non-motorized transit system."
In 2014, a conceptual plan was developed: the Greenline would connect with county rail trails, the Hudson River Valley Greenway, and the Empire State Trail (then, barely a gleam in Governor Cuomo's eye, now scheduled for completion in 2020).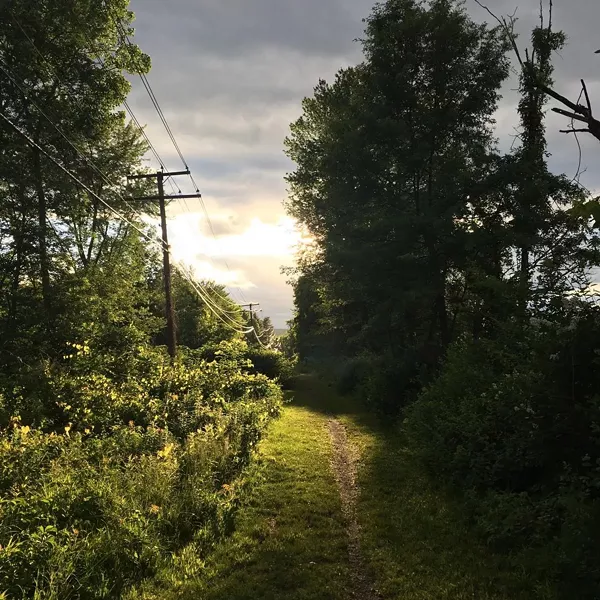 "We're tackling each segment as its own animal, and down the road, it will all come together," Griese says. "There has been some opposition from rail supporters to pulling up the track, and we understand the sentiment, but within the city limits it seems unlikely that rail will be coming back anytime soon. When you experience it on the ground, the city's a lot more compact, walkable and bikeable than people realize, and people are loving it. We recently got done re-grading the section from Midtown to the Kingston Plaza, and every time we post about it people say how pleased they are."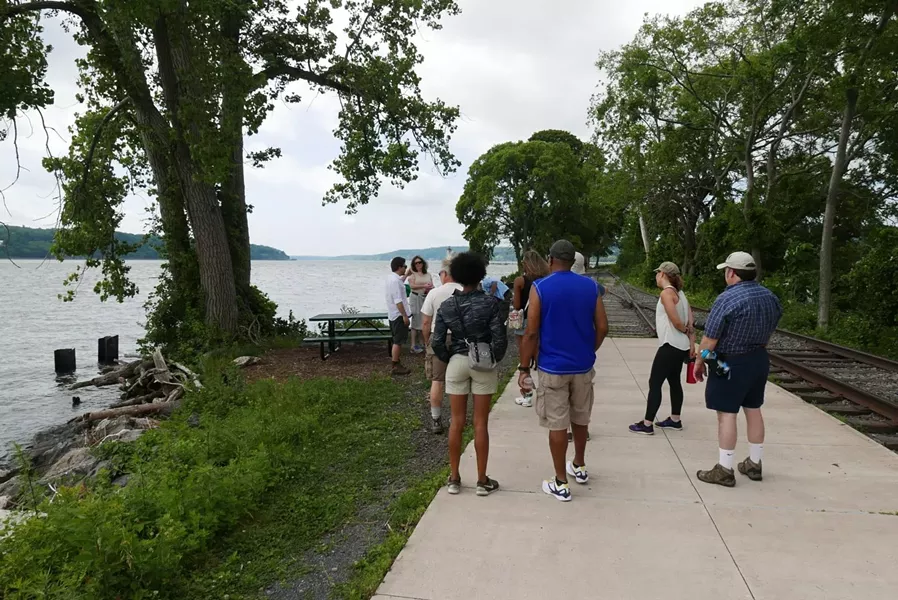 The Kingston Greenline, besides connecting the city's assets—making it possible to walk from dinner on the Rondout to a show at UPAC, or from a Midtown apartment to the supermarket—will connect to the northern end of the Wallkill Valley Rail Trail leading to Rosendale and New Paltz and from there to the Walkway Over The Hudson. The western end will connect to the O&W/Hurley Rail Trail and the Ashokan Rail Trail, slated for a grand opening this May.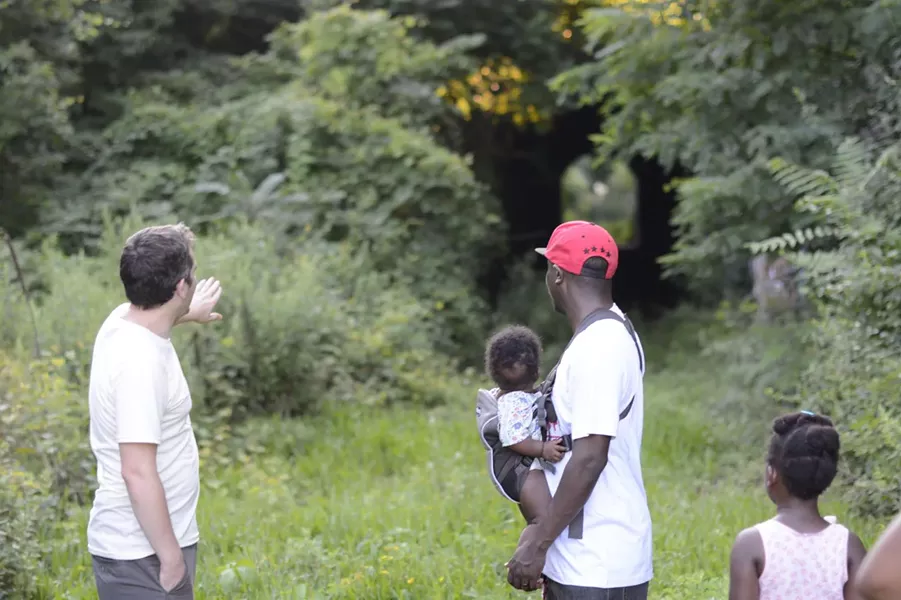 "This spring our main focus is fundraising for the Hasbrouck/Delaware Parklet, a small green space near that intersection that was all overgrown with brambles, useless, and ugly," says Griese. "It's small, but there's potential for a community gathering space, and there hasn't been a park in that neighborhood. We've cleaned an old railway tunnel, and you can walk through it now. Bit by bit—cleanups, hardscape, plantings—the pieces are coming together, and I think people are going to be more and more amazed. There are bustling urban parts, peaceful walks where I've seen all kinds of wildlife, and eventually there will be benches and informational kiosks. It's taking shape—Kingston Point is finished, Midtown is usable, and by this fall we're going to be releasing a whole new map with our much more solidified system."