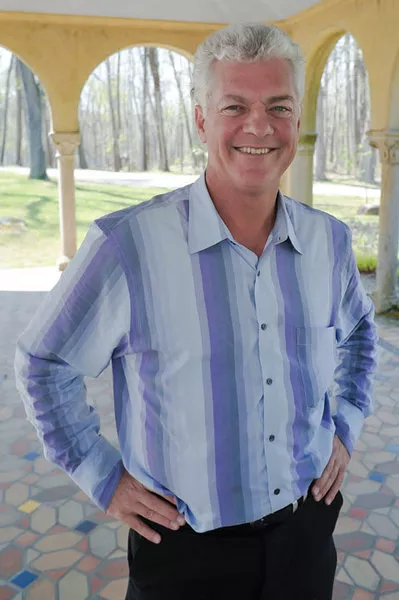 In 1946, Caramoor Center for Music and Art opened the doors of its music room to the public for three summer concerts. Sixty-six years later, Caramoor is home to the seven-week-long International Music Festival, with concerts in venues all over its 90 acres of gardens, grounds, and woodlands.
For the past 10 years, Caramoor has been guided by the steady hand of Michael Barrett, chief executive and general director, who has expanded the programming beyond the wildest dreams of its founders. "Ten years ago, Caramoor was strictly classical music," says Barrett. "I've established all kinds of different programs. We now have an American Roots day, which is all about traditional American music, which could mean bluegrass, folk music, jazz—we go in a rather broad direction. Also, this is now the fifth or sixth year that we've been doing Sonidos Latinos, Latin sounds."
In addition to introducing different musical styles to the festival, Barrett has also worked to make Caramoor more family friendly. "We have close to 10 events a year that are appropriate for young children," he says. "It's great for young families to come here and enjoy live music." Bringing music to a younger generation is a core objective of Caramoor's work. They entertain over 5,000 students, usually in the third or fourth grades, from schools up and down the Hudson River Valley, from South Yonkers up to Orange and Putnam Counties. "They jump on the bus and they come here for the entire day. It's very exciting," says Barrett. Caramoor also strives to mentor young musicians, running a series of mentoring programs for everything from string instruments to opera.
For Barrett, the hope is to foster a lifelong love of music in all who come through Caramoor's gates. "I'm a huge champion of experiencing life in real time without amplification," he says. "It's about having an authentic experience where you use all of your senses. To be in a place like this, in nature, and to experience live, acoustic music—there's no substitute for this."
"The thing about music is, it is an emotional language," explains Barrett. "It might be a trite language, depending on what type of music you're listening to, or it might be a very sophisticated language. But it's a language that we don't have words for." Caramoor encourages people to unplug from their iPods and truly experience this wordless language. "When you go to a concert, you've paid your money. You sit up and you pay attention. It's a live event; you can't zone out. This is not disposable, popular culture that we've all become so used to," says Barrett. "This is like having a real relationship and not just a bunch of Facebook friends."
Taking the reins at Caramoor allowed Barrett, a conductor, pianist, and former protégé of Leonard Bernstein, to stop traveling and create something special in his own backyard. "It gave me a chance to not only be here in this community but also to really try and improve something which I think is a staggeringly fantastic and below-the-radar kind of place," he says. "I don't understand why this place is not more popular than Tanglewood. The experience here is superior to anything that goes on at Tanglewood. I'll stand by that."
Caramoor's 67th International Music Festival runs from June 23 to August 8. For tickets, schedule, and information:
Caramoor.org
.