Franco Vogt
Molly Campbell sampling the wares at Fishkill Farms
Southwestern Dutchess County has its own special savvy. Though you'll find any corporate chain you could ever need (and some brave and clever independents) along the Route 9 strip, residents of the inmost neighborhoods—the villages of Fishkill and Wappingers Falls and the hamlet of Hopewell Junction—know that it takes more to make a life, and proudly support some of the finest hyperlocal doings you'll find anywhere in the Hudson Valley.

Franco Vogt
Clove Creek Dinner Theater brings together two elements of a great night out
Take theater, for example. The County Players of Wappingers Falls are currently in their 59th season of making the community laugh, cry, and think. They're the winners of Hudson Valley magazine's Readers' Choice poll for Best Community Theater this year. Go see why—check out "The Last Five Years" this month, or join the celebration of "A County Players Christmas" in early December. But you'll also want to save an evening for the Clove Creek Dinner Theater in nearby Fishkill, where you can satisfy your hunger for hilarity with "Over the River and Through The Woods" (November 3-20) while dining.
Franco Vogt
Grinnell Library in Wappingers Falls is the sixth-oldest library in New York State
And don't forget outdoor fun. At Wheel and Heel in Wappingers Falls, Phil and Debby Lewis practice the art of finding the perfect fit between human and bicycle so adeptly that they'll take your cycling to a whole new level of comfort. Thus equipped, head to Hopewell Junction and relish the 13 miles of the state-of-the-art Dutchess Rail Trail.
Saturday is an especially good day this time of year, when you can enjoy the renovated Hopewell Depot's museum full of railway lore. Down the road in Fishkill, you can contemplate the lives of wealthy colonials—and a large, important chunk of Revolutionary-era history—at the Van Wyck Homestead Museum.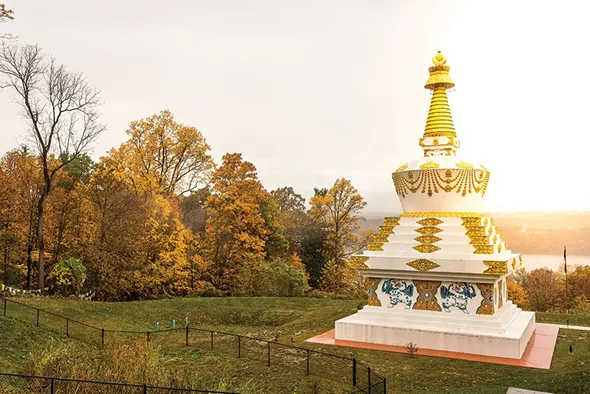 Franco Vogt
Kagyu Thubten Choling Monastery and Retreat Center in Wappingers Falls has been visited twice by the Dalai Lama
You can tell a lot about a place from its library, and this sweet little region is no exception. History buffs will relish the Grinnell Library in Wappingers Falls, the sixth oldest in New York, with its picturesque turret. Inside you'll find the important local history collections including the John R. Ferris Civil War collection, and the Clapp Paintings, village scenes rendered by a talented 19th-century Sunday school teacher. The Blodgett Memorial Library, in Fishkill, also boasts a large and well-curated local history collection. And the East Fishkill Community Library in Hopewell Junction offers the Lincoln Center Local series; you can avoid a costly city trip and catch Yo-Yo Ma, for example, in HD for free among the neighbors.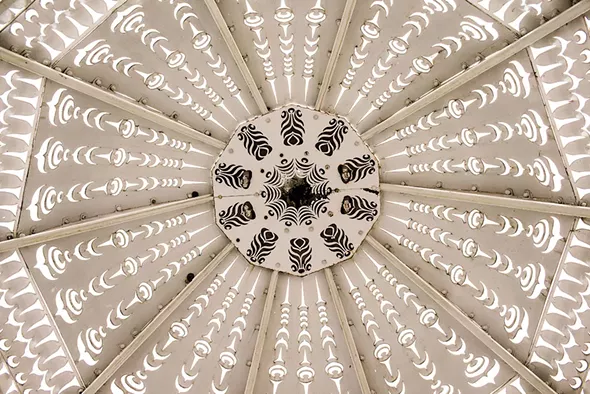 Franco Vogt
Wheel and Heel has been a Wappingers Falls staple since 1983
Spiritual seekers will find singular inspiration at the Chapel of Sacred Mirrors (CoSM), an interfaith temple displaying the visionary, contemplative art of Alex Grey. You can take part in a full moon ceremony, a workshop on permaculture, attention, or magic, or attend Art Church with your sketchbook or writing pad. At the Kagyu Thubten Choling Monastery, you're invited to retreat with meditation master Lama Norlha Rinpoche and take part in events like the Perfection of Merit: A Day of Dharma Activity.
[image-11]
The simple definition of dharma being "cosmic order," it's indisputable that sustainable thinking is a major key. Merit in action, then, is also on display at the Stony Kill Farm Environmental Education Center in Wappingers Falls, 1,000 acres of rolling farmlands, woodlands, meadows, and ponds laced with walking trails. They've got a working farm there to visit on weekends, complete with livestock; the trails and grounds are open dusk to dawn 365 days a year. The land has been farmed for over 300 years.
Franco Vogt
Fishkill Farms has been in the Morgenthau family since 1914
Fishkill Farms in Hopewell Junction has its own proud history, having been in the Morgenthau family for nearly a century. Current manager Josh Morgenthau has transitioned the orchard from conventional apple growing to a showplace of sustainable fruit and vegetable production. Stop in to the year-round farm store and grab some produce and baked goods, or dairy, preserves, and grass-fed meats from their fellow local farmers and artisans.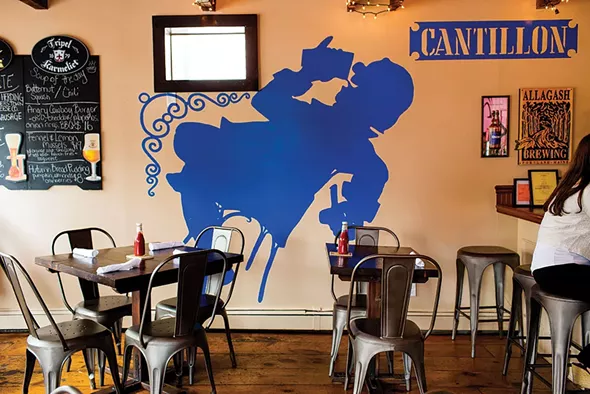 Franco Vogt
The Dutchess Biercafe is Fishkill's coziest gastropub
Speaking of great eats, this neighborhood's got a cornucopia of them. Try the Dutchess Biercafe in Fishkill for delicious pub grub with flair, and wash it down with Belgian and Belgian-style quaffs from 11 rotating taps. At the West Main Kitchen & Bar in Wappingers Falls, Culinary Institute-trained chef Anthony Michelin serves up New American dishes that blend Mexican, Italian, and Asian flavors in a casual industrial setting.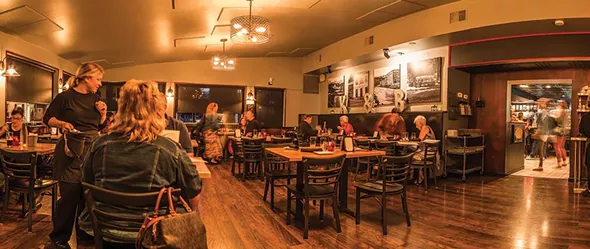 Franco Vogt
West Main Kitchen & Bar is Wappingers Falls fuses Mexican, Italian, and Asian influences in its New American cuisine.
If you're jonesing for chocolate, head to Main Street in Fishkill, where you'll find Alps Sweet Shop. They've got mouthwatering glace fruit, bark, almond butter crunch, and a host of other delectables. Handmade in the Hudson Valley for 89 years, third-generation chocolatier Sally Charkalis still uses her grandfather's recipes.
In keeping with the region's tradition of doing the important things well, the Earth Angels Veterinary Hospital has just relocated, though they're still in Wappingers Falls. They're still delivering one of the region's most comprehensive menus of tender loving care for your companion, be they dog, cat, rabbit or small mammal: everything from microchipping and wellness visits to surgery and dental. Their integrative philosophy means that your friend will have the very best of both holistic and traditional care. And their new 6,000-square-foot building and nine-acre campus means they can now board your angels when you go away. Plus, in the spring they're hoping to have a couple of miniature horses to make friends with.
"I moved up here from the city 28 years ago and thought, 'There's nothing here!' says East Fishkill Community Library director Gloria Goverman. "But I loved the area right away, and it just keeps getting better. It's just well-curated. They stock the Wappinger Creek with trout every year; Emmeline Pond, near our library, is a great place to fish or take your kids fishing. We're raising funds for a no-kill animal shelter. There's a wonderful handicapped-accessible playground, Julie's Jungle, and a 60-acre recreation complex with all sorts of sports facilities—not just ball fields but a roller hockey rink, an ice skating pond, and a skateboard park. In summer, they show movies there. I was sitting there relaxing with a visiting friend, surrounded by families at play, and she looked at me and said, 'You live in Mayberry.' Yup. And Mayberry has always been timelessly cool."