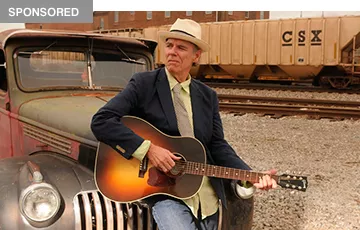 The legendary singer-songwriter John Hiatt plays on April 29 at the Paramount Hudson Valley.
The Los Angeles Times calls John Hiatt ". . . one of rock's most astute singer-songwriters of the last 40 years...."
Hiatt's songs have been recorded by artists as diverse as Bob Dylan, Bonnie Raitt ("Thing Called Love"), Emmylou Harris, Iggy Pop, Rosanne Cash (#1 country hit, "The Way We Make A Broken Heart"), the Jeff Healey Band ("Angel Eyes"), and even the cartoon bear band of Disney's film, The Country Bears. He earned a Grammy nomination for Crossing Muddy Waters, while B.B. King and Eric Clapton shared a Grammy for their album Riding With The King, the title track from which was a Hiatt composition.
Hiatt has received his own star on Nashville's Walk of Fame, the Americana Music Association's Lifetime Achievement Award for Songwriting and has been inducted into the Nashville Songwriters Hall of Fame.
Don't miss him April 29th on the Paramount Stage. For info and tickets visit: paramounthudsonvalley.com