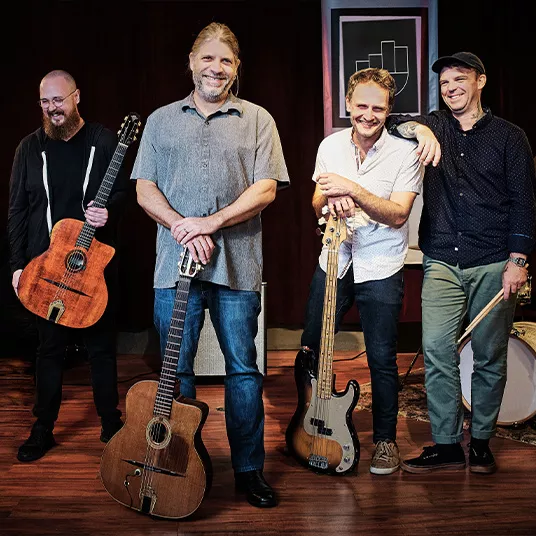 The
Clark Art Institute
will get a shot of authentic gypsy jazz when guitarist Stephane Wrembl and his band visit on August 24 to perform live outdoors at the museum.
Wrembel and his group mix nonchalance with joyful virtuosity, carrying on the genre-breaking traditions of jazz guitar popularized by the legendary and endlessly influential Django Reinhardt. Wrembel grew up in Fontainebleau, France, where he learned his craft among Romani communities at campsites in the French countryside. He took inspiration from his the Belgian-born Reinhardt, who spent his last years living in the forested area outside of Paris. Reinhardt, a Romani guitar master, is known for inventing a distinctive style of guitar-playing after his left hand was severely burned in a fire.
Although Wrembel is recognized for his stylization and interpretation of Reinhardt's music, he has created a sound uniquely his own, mixing jazz, blues, classical, swing, flamenco, and rock. Wrembel brings his casual musical elegance to his original compositions, many of which have been featured in films including Vicki Cristina Barcelona, Midnight in Paris, and Rifkin's Festival. Wrembel performs around the world, and has played at major concert venues including including Carnegie Hall and the Caramoor Jazz Festival.
Stephane Wrembl and his band will perform at the Clark Art Institute in Williamstown, Massachusetts, on August 24 at 6pm. The concert is free, and attendees are encouraged to bring a picnic and seating.