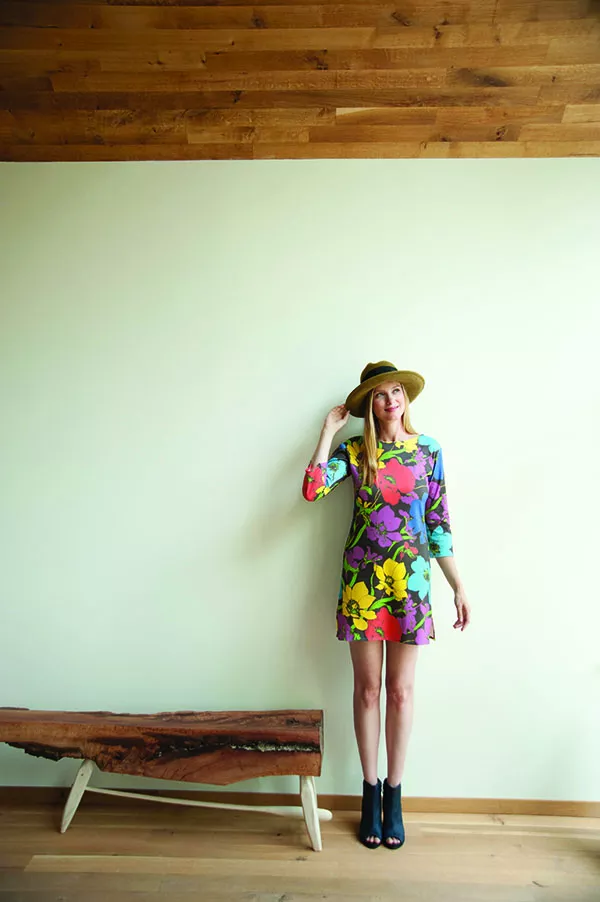 Kelly Merchant
Esther de Jong in a floral organic cotton jersey dress ($189) by Gwenno James and "Cassidy" Hand Blocked Olive Fur Felt Homburg ($288) by Katie Burley.
For our fall fashion shoot, we visited the Hudson Woods development. The 131-acre property is off the beaten path outside Kerhonkson, in the hamlet of Tabasco. To get there, you have to pass a cute little Tabasco sign that seems lifted straight from a Norman Rockwell painting. For more on Hudson Woods, see page 38.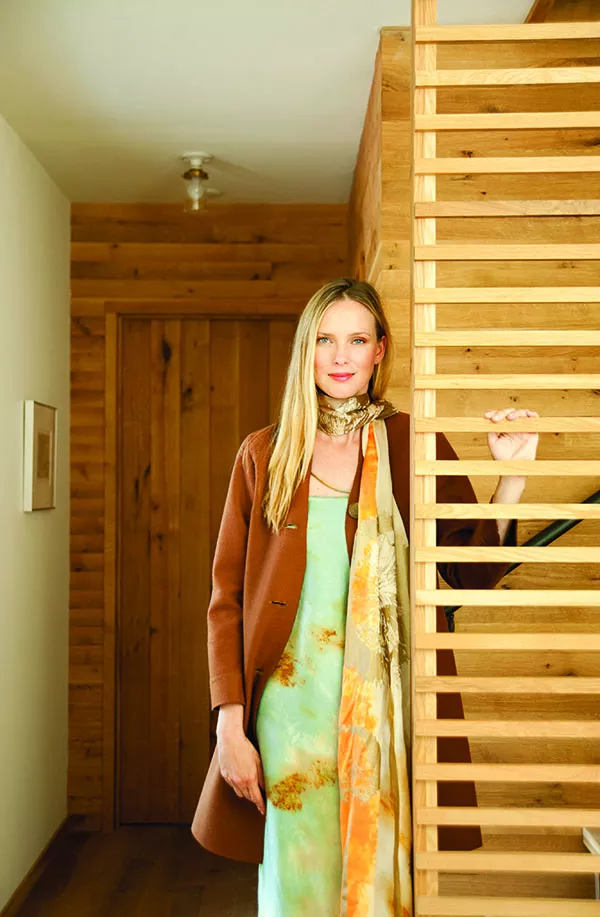 Kelly Merchant
Esther de Jong in chocolate wool felt coat ($395), silk hand-painted dress ($375), and silk hand-printed dandelion scarf ($149), all by Gwenno James
The clothing for our fall shoot was furnished by de Marchin in Hudson, Living Eden in Red Hook, Gwenno James in Beacon, and hats are from Katie Burley in Beacon. Our models were Simone Chin Chitty, Esther de Jong, Jordan Lepore, and Perpetua Smith. Lauren Weber was the make-up artist. Ryan Pinetti provided the hair styling.
For links to the shops and designers, visit Chronogram.com.