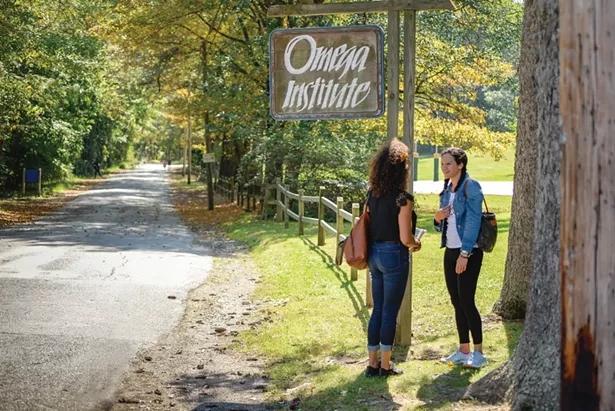 Images courtesy of The Omega Institute
The Omega Institute is located on 250 scenic acres in Rhinebeck, New York, just 90 miles from New York City.
The Hudson Valley has long been known as one of the country's premier destinations for lovers of vibrant cultural, recreational, and educational experiences. And for more than 40 years, Omega Institute, a center for holistic studies tucked in the rolling countryside outside the village of Rhinebeck, has provided visitors with all of those, and more.
Whether you're looking for rest and rejuvenation or to expand your possibilities through innovative workshops led by its world-renowned faculty, Omega Institute offers a wide array of educational, restorative, inspirational, and entertaining programming at its scenic, 250-acre campus.
Images courtesy of The Omega Institute
For more than 40 years, Omega has welcomed world-renowned faculty to its more than 250 on-campus and online workshops.
In search of opportunities to better yourself and the world around you? Look no further than the more than 250 in-person and online workshops, conferences, retreats, and professional training opportunities Omega hosts in subject areas like creativity, leadership, sustainability, or spiritual and physical well-being, which are led by world-renowned teachers, such as Pema Chödrön, Jon Kabat-Zinn, Justin Michael Williams, and Kate Tellers and The Moth.
"We believe the well-being of each of us is deeply connected to the well-being of all living things," says Robert "Skip" Backus, chief executive officer at Omega. "Our 2022 season brings with it opportunities to learn and practice those things that give us reason for hope—personally and together as a human family."
Images courtesy of The Omega Institute
Canoeing and kayaking on Long Pond Lake are among the many activities Omega attendees can enjoy.
Looking to kick back and relax within the natural splendor of the Hudson Valley? An Omega R&R Retreat is an opportunity to enjoy a deep level of relaxation, be it through walks along Omega's wooded trails and gardens; open classes in yoga, tai chi, or meditation; boating on Long Pond Lake; or losing yourself in one of the more than 7,000 books in the Ram Dass Library collection.
Attendees of Omega's workshops and R&R Retreats can nourish themselves with three mostly plant-based artisanal meals, sourced primarily from local farms and sustainable vendors. Also open to guests is the Wellness Center, which offers more than 40 different services in everything from massage to acupuncture to Reiki, as well as other special services to support your experience.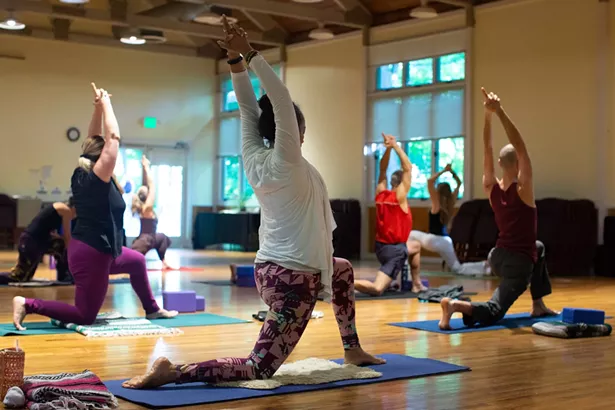 Images courtesy of The Omega Institute
Through innovative educational experiences that awaken the best in the human spirit, Omega provides hope and healing for individuals and society.
For those looking to take part in the Omega experience from home, the institute also expanded its year-round digital offerings during the COVID-19 pandemic to include online access to popular workshops and many free resources, such as conversations with top teachers, an award-winning podcast, the Omega Online Community on Facebook, and more. Or you can become an Omega Member to access even more benefits and resources.
"Whether you join us online or in person," says Backus, "we invite you to explore the many ways Omega can help you expand your possibilities."
Images courtesy of The Omega Institute
Sometimes, you just need to get away from it all. Omega's R&R Retreats are a great way to unwind and renew your spirit.