Images courtesy of Canna Provisions
Like the endless schlockfest of Lifetime holiday movies, holiday parties of every stripe hit your radar right about now. And whether you host them, attend them, or dominate all ugly sweater parties with hideous hilarity, you will eventually get tired of the same old snacks.
Luckily, 'tis the season to use the great bounty of legal cannabis products to defeat all forms of bad snacking vibes through the holidays.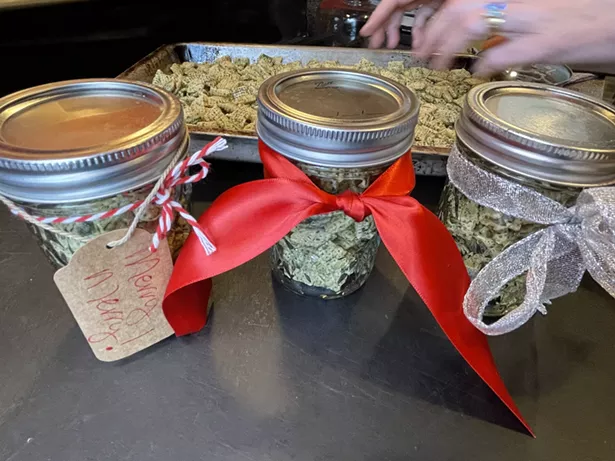 Images courtesy of Canna Provisions
Feast your eyes on this Holiday Happy Dosed Chex Mix from
Canna Provisions
CEO Meg Sanders. When it comes to sauntering into a seasonal soiree with tidings of good cheer, mixing up a batch of this sure-fire crowd-pleaser is a one-way ticket to yuletide vibes for all. (Especially during the office gift swap...)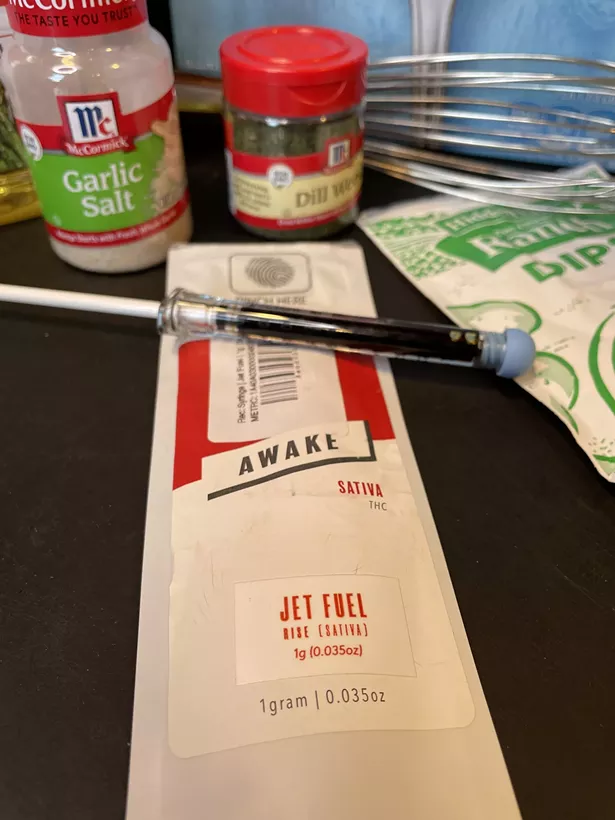 Images courtesy of Canna Provisions
As all things worth doing, it begins with a plan: Start by grabbing some full-spectrum, high quality cannabis distillate or RSO available at
Canna Provisions in Lee, Massachusetts
. For this batch—a simple, garlic-ranch-flavored all-star—Sanders recommends energetic sativa RSO from Cresco Labs.
Images courtesy of Canna Provisions
INGREDIENTS:
1 one-gram of THC-activated RSO oil, like Jet Fuel by Cresco Labs
1/4 cup coconut oil
1 tablespoon garlic salt
1 tablespoon dill weed
1 packet (3 tablespoons) powdered ranch dressing mix
1 box of Chex cereal
Substitutes: Whole-plant full-spectrum cannabis tincture; or ground, activated cannabis flower
Images courtesy of Canna Provisions
Blend the distillate into coconut oil. If the distillate is not blending right, warm it slightly in warm water. Just make sure to keep the oil under 200 degrees (it preserves the cannabinoids).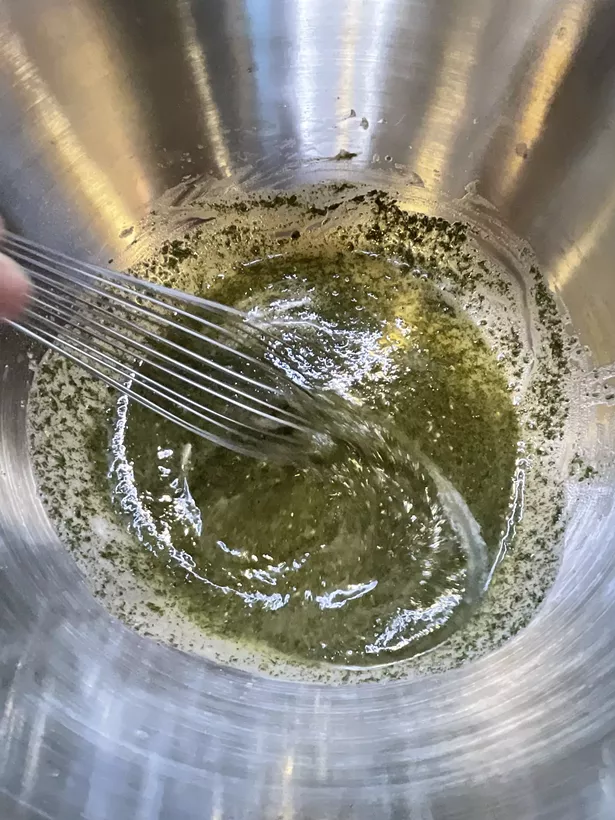 Images courtesy of Canna Provisions
Add ranch powder, garlic salt, and dill weed. Stir and whisk until it's uniform and there are no chunks. It should be thick to coat the crackers. So whisk well!
Images courtesy of Canna Provisions
Dump those Chex in there and work through with a spatula to let the dosed oil and dressing cover and seep into the cereal's holes. Scrape up from the bottom.
Spread the coated cereal on a baking sheet one layer at a time. Bake in the oven at 200 degrees for about 10-15 minutes, and it's done!
Images courtesy of Canna Provisions
Grab a spare mason jar or three, dress them up in simple candy-colored twine or red ribbons, and there you have it: Dosed Chex snack mix as a gift or a holiday party supercharger. The individual bites tend to be on the lower dose side provided you follow the general recipe. Just watch out for those deeply colored, saturated pieces—those will pack a little more punch!
Chronogram
voters voted Canna Provisions as the #1 Adult-Use Dispensary in the 2021 Chronogrammies awards. For those who would rather have their cannabis-infused foods and products handled by the experts, Canna Provisions has the best edibles and selection of THC- and CBD-dosed chews, candies, beverages, and tinctures in Western Massachusetts.
You can pre-order online, or just walk in and take advantage of their educational consultative approach to cannabis retail, where you are free to ask questions and learn about the products on your time before checking out at the counter.
Reminder: This kind of infusion is not exact science, just kitchen science. So always be careful, hydrate before you consume, and remember to always go low and slow until you are familiar with your body and cannabis—try one and see how you feel for an hour; you can always have another once you've given your body time to let the effects set in. And if it gets too intense or you feel uncomfortable, taking CBD and/or chewing black peppercorn helps reduce the effects of cannabis over-consumption.
Cannaprovisions.com