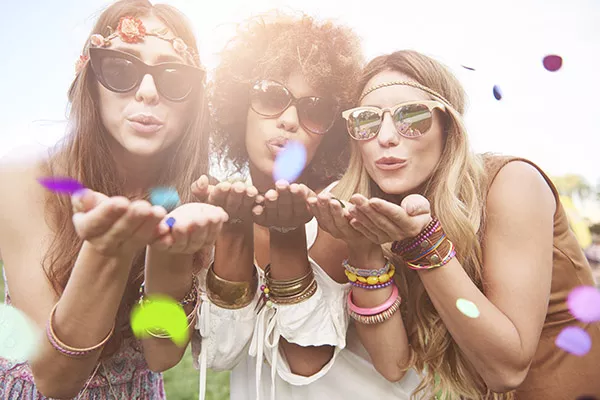 As autumn approaches and the back-to-school buzz grows, new ideas and innovation are in the air. The Association for Creative Industries is welcoming this change of seasons with a DIY extravaganza. If you're into all things arts and crafts, or simply want to learn and have a fun weekend, the 2018 In the MKNG festival is for you. With eight musical performances, seven workshops, and over 100 vendors, Bethel Woods Center for the Arts will be brimming with creative energy on September 29 and 30.
At In the MKNG, you'll stumble across inspiration for your next project, meet local makers, and, above all, enjoy an exciting outdoor festival at one of the Hudson Valley's most vibrant cultural destinations. Saturday's musical headliner is Sister Hazel and Sunday's is Brennley Brown. (Full line-up here.) When you buy a ticket to the festival, you can sign up for a DIY workshop, including hat knitting with Love Knitting, dreamcatcher making with CraftJam, and wall art embroidering with CraftJam. (Full list of workshops here.)
The family-friendly event will feature a kids zone, pet zone, painting pavilion, yarn yard, and tie-dye zone—all with plenty of hands-on activities. At the creator stage, Youtube and Instagram personalities will broadcast live from the event and participate in crafty competitions. The festival will also be a great opportunity to purchase exclusive, hard-to-find materials from local businesses and large, retail craft stores alike. (List of vendors and sponsors here.) Some local vendors include Beacon Adhesives, Cornwall Yarn Shop, and Paper House Productions. Once you've shopped and crafted to your heart's content, kick back with food and drink (there will be a craft beer and wine pavilion!) and enjoy live music.
In the MKNG Festival hits Bethel Woods Center for the Arts on September 29 and 30 from 10am to 6pm. Buy tickets on the festival website.